Environment Secretary publishes bill to strengthen animal welfare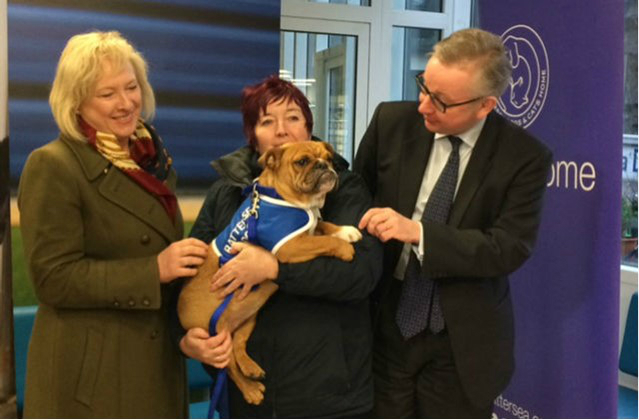 A new law will ensure animal abusers are jailed for up to five years and animal sentience is reflected in domestic law, under plans published by the Environment Secretary today.
The move has been welcomed by the RSPCA and Battersea Dogs and Cats Home – which he visited yesterday - and there is widespread positive coverage in this morning's media, including in the Times, the I, Daily Telegraph, Daily Mail, Daily Mirror and BBC online.
In the draft bill published today, the maximum prison sentence for animal cruelty could increase tenfold, from six months to five years, in England and Wales. The draft bill also sets out that the government "must have regard to the welfare needs of animals as sentient beings in formulating and implementing government policy". Subject to consultation on the draft bill, the government will legislate to deliver both aims.
The plans underline the government's commitment to raising animal welfare standards, ensuring there will be enhanced protections for animals as we leave the EU. We're also taking steps to make sure animals at the end of their lives are treated sensitively by making CCTV mandatory in abattoirs and taking action on the international stage to stop the cruel ivory trade.
Environment Secretary Michael Gove said:
As we leave the EU we will deliver a Green Brexit, not only maintaining but enhancing animal welfare standards.

Animals are sentient beings who feel pain and suffering, so we are writing that principle into law and ensuring that we protect their welfare.

Our plans will also increase sentences for those who commit the most heinous acts of animal cruelty to five years in jail.

We are a nation of animal lovers so we will make Brexit work not just for citizens but for the animals we love and cherish too.
Battersea Dogs & Cats Home's Chief Executive Claire Horton said:
Battersea is greatly encouraged by the Government's willingness to see sentences for the most shocking cases of animal cruelty increase from six months to five years and today's Defra announcement takes a significant step in that direction.

Battersea is very much at the front line of animal welfare and it's heart-breaking to see truly shocking cases of animal cruelty and neglect come through our doors, where dogs and cats have clearly had to endure so much suffering.

The current maximum cruelty sentence of six months in England and Wales is neither a punishment nor a deterrent but Battersea believes today's publication of a draft Bill could help to achieve both.
RSPCA Head of Public Affairs David Bowles said:
This is potentially great news for animals post-Brexit.

To include the recognition of animal sentience as well as increasing animal cruelty sentencing to 5 years into the new 2018 Animal Welfare Bill is a very bold and welcome move by the Government.

Even better, the legislation explicitly rejects the kind of exemptions for activities that the European Union deemed acceptable - such as bull-fighting and producing foie gras - which will offer even stronger protection than Article 13 of the EU Treaty could ever do.We warmly welcome measures to evaluate government policy against animal sentience and we await further detail.
Plastic pollution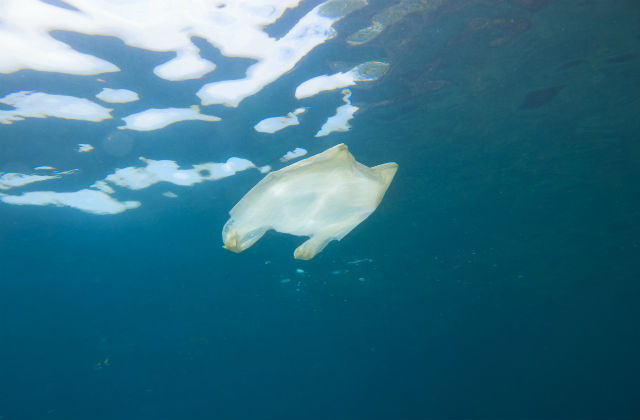 Today's Times newspaper reported Environment Secretary Michael Gove is keen to
The copy cited evidence suggesting 90% of plastic pollution in the oceans came from ten rivers in Asia and Africa.
The government already contributes to the Global Environment Facility, a major international financial mechanism addressing catastrophic environmental degradation, including a £1.5m programme addressing ocean plastic.
It also provides £7.6m to the World Bank's Pollution Management and Environmental Health Programme, which helps to reduce levels of air, water and soil pollution in developing countries and mitigate impacts on public health. This includes providing technical help to strengthen land-based pollution management to protect marine environments.
A government spokesperson said:
The UK government has committed to providing £5.8 billion (2016-2021), to protect the environment and tackle climate change overseas.
Follow us on Twitter: @defragovuk
Subscribe to the blog for email updates.