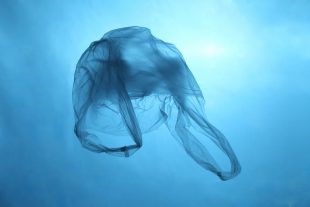 There has been coverage in the Guardian, Business Green and Materials Recycling World of new figures showing that more than 7 billion harmful plastic bags have been prevented from blighting our streets and countryside thanks to the single-use carrier bag charge.
A 5p charge was first introduced in supermarkets in 2015. Since then, usage at the main retailers – Asda, Marks and Spencer, Morrisons, Sainsbury's, The Co-operative Group, Tesco and Waitrose – has dropped by more than 98%.
The number of single-use carrier bags reported as sold by the main retailers was 133 million in 2022/23, down from 197 million in 2021/2022, representing a reduction of 33%.
In 2021, the charge was increased to 10p and extended to all businesses. This has helped bring the number of bags used down by more than 35% from 627 million in 2019/20 to 406 million in 2022/23.
Environment Minister Rebecca Pow said:
Our charge has helped to stop billions of single-use carrier bags littering our neighbourhoods or heading to landfill while ensuring millions of pounds go to good causes.

We are determined to do more to tackle plastic pollution at source, with further bans on single-use products starting in October and our deposit return scheme will cut litter and drive up recycling rates. We continue to encourage all relevant retailers to play their part in further reducing the use of single-use carrier bags.