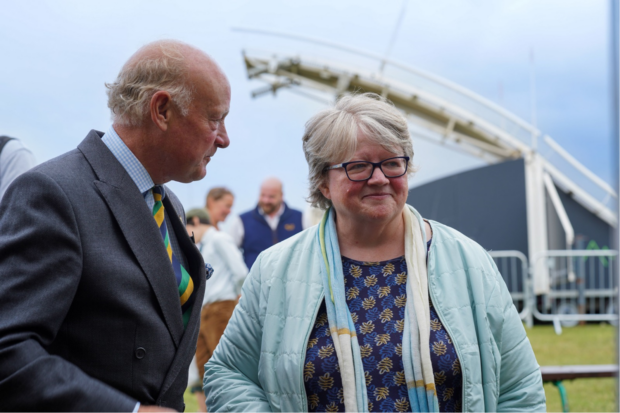 Agricultural shows are the highlight of farming calendars across the country.
Since May, Defra ministers have travelled to 16 different shows in every nation and region of the UK , speaking to farmers and land managers about our new farming schemes and payments and listening to their feedback about how we can continue to respond to the challenges they are facing.
Combined with the work of Defra's team of farming officials, we estimate that we will have spoken face-to-face with more than 5,000 farmers and land managers at shows by the end of the year.
Since May, we have made significant progress through a number of announcements that will help to support farmers in a way that will work for farm businesses, food production and the natural environment.
We've also made it easier for farmers to find the funding that works for them with a dedicated page on gov.uk, and published regular updates on every part of our farming policy on our Defra farming blog.
Farming Minister Mark Spencer said:
"This agricultural show season has been another fantastic celebration of the best of British farming and it's been inspiring to meet so many brilliant farmers who work all-year round to put food on our plates.
"The last few months have also been an important chance to hear directly from farmers about how our policies are working for them, and what we can do to improve them further.
"We're proud of the huge progress that we've made to further improve our offer to farmers over recent months, including setting out full detail on the new and improved Sustainable Farming Incentive 2023, bringing the whole food sector together in Downing Street to deliver a major package of support, and providing millions of pounds of grants to help thousands of farmers improve their productivity and sustainability.
"But we're not complacent, and we know that there's still work to do to ensure that our schemes work for farm businesses, food production and the natural environment."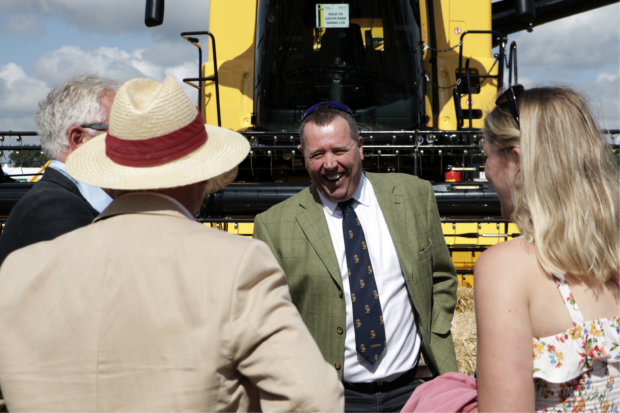 During the agricultural show season, the government has:
Confirmed that the new and improved Sustainable Farming Incentive (SFI 2023) will start accepting applications in August with 23 actions covering existing themes including soil health and moorland, as well as new actions on hedgerows, integrated pest management, nutrient management, farmland wildlife, buffer strips, and low input grassland.
Brought together representatives from across the food supply chain at the UK Farm to Fork Summit at Downing Street, where we launched a package of measures to provide a boost to the sector, including:
Announcing more funding to drive innovation in the sector;
Giving certainty on seasonal worker visas for the next picking season;
Confirming that we will begin reviews of the egg and horticulture supply chains to ensure farmers are paid a fair price;
Committing put farmers' interests at the heart of trade policy through a new framework for trade negotiations which protects the UK's high food and welfare standards and prioritise new export opportunities;
Launching a review of planning barriers to farm diversification
Launched the second round of Landscape Recovery with farmers and land managed able to bid for funding and support for projects to create new habitats for wildlife, help protected sites and boost efforts to reach net zero, alongside sustainable food production
Listened to feedback from upland farmers to make payment rates in Environmental Land Management schemes equal for both upland and lowland farms where they are carrying out the same action, and reviewing an amending a further seven Countryside Stewardship options to make them more accessible for upland farmers.
Opened up applications for grants worth more than £61.5 million to support cutting-edge agricultural research and development, boost farm productivity and increase environmental sustainability.
Awarded £80 million in grants to deliver research and studies in areas that will provide long-term benefits for the sector.
Outlined more detail on dairy regulations which will come into force later this year to ensure supply contracts in the dairy sector are fair and transparent, with farmers being paid a fair price for their produce.
Responded to the Rock Review on tenant farmers, agreeing with the review's key recommendations including a new Farm Tenancy Forum and committing to launching a call for evidence on the proposal for a Tenant Farming Commissioner.