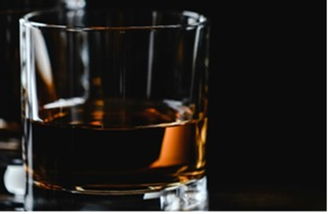 There has been widespread coverage, including in BBC News, ITV News, Sky News, Radio 4's Today Programme, BBC Radio Scotland, The Times, The Daily Telegraph, The Sun, The Guardian and The Mirror, following our announcement that Single Malt Welsh Whisky has been successfully registered under the UK Geographical Indication (UKGI) scheme.
There is further coverage in specialist and regional titles including Decanter, Food Manufacture, Farming UK and Wales Online, as Food and Farming Secretary Thérèse Coffey announced the move today at the Royal Welsh Show.
This new protected status is possible due to our departure from the EU and has been granted in recognition of the unique qualities of Single Malt Welsh Whisky, which now enjoys the same status as other Welsh fare like Gower Salt Marsh Lamb and Welsh Leeks. The scheme provides a guarantee to consumers that the product they are buying is the authentic local Single Malt and protects Single Malt Welsh Whisky producers from imitation products.
Dating back to 1887, Single Malt Welsh Whisky is made using malted barley and water of 100% Welsh origin, with each step of the production process taking place in Wales, from brewing to bottling. The moderate and damp Welsh climate allows for an even rate of maturation, producing a smooth and refreshing flavour.
Food and Farming Secretary Thérèse Coffey said:
Single Malt Welsh Whisky is widely acclaimed for its lightness of character and I am pleased to announce it will be the first protected spirit under our UKGI scheme at the Royal Welsh Show.

It shows how the UK government is ready to get behind the best of British food and drink from across the nation - to boost sales at home and abroad, create jobs and grow our economy.

I look forward to meeting some of the distillers at the Royal Welsh Show and celebrating this unique product's wonderful history.
Stephen Davies, CEO of Penderyn Whisky said:
The achievement of UKGI status for Single Malt Welsh Whisky is a significant milestone for Penderyn as a producer but also for the wider Welsh whisky industry.

It assists in safe guarding both the quality of the product  and also its source of origin.  It's an exciting step forward and one that puts focus on an industry that has been growing steadily over the last 20 years.
Welsh Secretary David TC Davies said:
Wales has a growing reputation for producing high quality food and drink and I'm delighted that Welsh whisky has now been recognised as deserving of this special status.

UK GI status is really important for distillers and helps them market this fantastic product around the world, and consumers know they are buying a unique product entirely made and bottled in Wales. All of this helps the industry to grow, supporting jobs and driving prosperity.