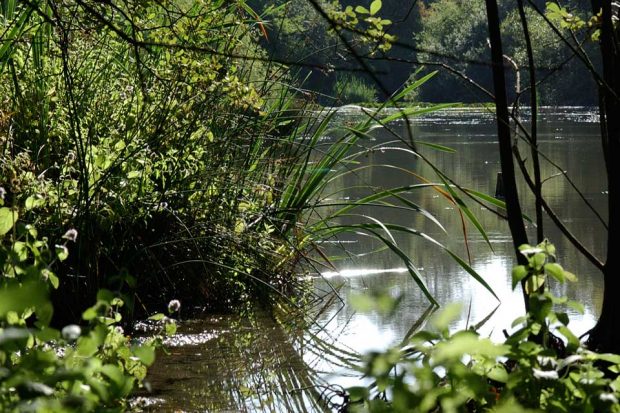 The Times has launched its Clean It Up campaign which calls for more action to tackle water pollution.
We welcome the awareness it will raise of this critically important issue and scrutiny on the work being taken to tackle it.
It rightly recognises the challenges faced by our water system from the impacts of pollution, climate change and urbanisation. It also highlights the improvements that have been made in recent years. This includes cleaner bathing water spots and legal targets for the ecological status of water bodies.
Clearly there is significant work to do and we have been very clear that the amount of untreated sewage entering our waterways is unacceptable. In our recent Environmental Improvement Plan we announced that we will set out the steps we're taking on improving the whole water system.
In recent years we have:
Hugely increased monitoring of discharges, from approximately 5% in 2016, to nearly 90% in 2021, which has been used to hold companies to account. This will reach 100% cover by end of this year.
Published our Storm Overflows Discharge Reduction Plan, which will require water companies to deliver the largest infrastructure programme in water company history - £56 billion capital investment over 25 years. Water companies are already investing £3.1 billion in storm overflow improvements between 2020 and 2025.  This includes £1.9 billion investment on the Thames Tideway Tunnel super sewer, with the rest used to undertake over 800 investigations and over 800 improvement schemes to storm overflows.
Seen record levels of fines for water companies who break the law. Since 2015 the Environment Agency has secured fines of over £144m. We are also making it easier for regulators to enforce penalties and hold them to account. More detail on this will be set out in our consultation in the Spring. Water company chiefs cannot continue to make profits whilst polluting our waters and where breaches are found, we will not hesitate to hold companies to account.  The Environment Secretary and Water Minister will continue to meet regularly with water company chief executives from underperforming companies to make it clear that improvement actions must urgently be put in place.  We have also confirmed that funding from fines and penalties handed out to water companies will be invested in schemes that benefit our natural environment.
Set strict new targets on water companies – designed to frontload action in particularly important areas, such as bathing waters. Overflows that are causing the most harm will be addressed first to make the biggest difference as quickly as possible. We will be also reviewing these targets in four years' time to look at where we can go further and faster,

,

without disproportionately impacting customer water bills.
Worked with the farming community and regulators to reduce nutrient pollution from agriculture. The campaign from The Times calls for the government to incentivise farmers to reduce their pollution of rivers. This is something we are already doing through our future farming reforms. We have also increased the Environment Agency's capacity to conduct farm inspections, with the target of conducting 4,000 a year and we have doubled the funding for our Catchment Sensitive Farming programme.
We have been very clear that a significant reduction in discharges must be achieved as quickly as possible. That is why we are taking specific and enforceable steps to make this happen.