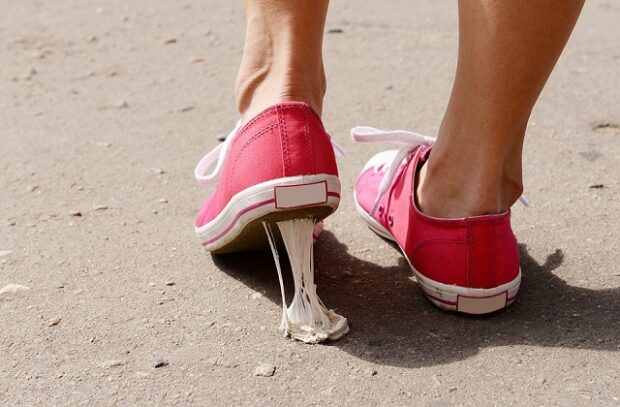 There was widespread coverage over the weekend including in the Mirror, Express, iNews, Evening Chronicle, East Anglian Daily Times, Grimsby Telegraph and Ipswich Star, of new Government action to crack down on litter on our high streets.
More than 40 councils across the UK including Exeter, Birmingham, Sunderland, Swansea, Glasgow have been awarded grants of up to £70,000 to remove chewing gum stains as part of the Government's new Chewing Gum Task Force.
Established by Defra and run by environmental charity Keep Britain Tidy, the Task Force aims to clean gum off pavements and put in measures to stop it being dropped in the first place.
Estimates suggest the annual clean-up cost of chewing gum for councils in the UK is around £7 million and according to Keep Britain Tidy, around 87% of England's streets are stained with gum.
The funding announced is the first tranche of a package worth up to £10 million from major gum manufacturers including Mars Wrigley and Perfetti Van Melle to tackle chewing gum stains – the investment will be spread over five years.
Environment Secretary George Eustice said:
Littering blights our towns and costs taxpayers money. Working with responsible gum manufacturers, we are now giving councils extra help to clean up our cities and towns.

"This means we can double down on regenerating our high streets, boosting local economies and levelling up communities across the country.