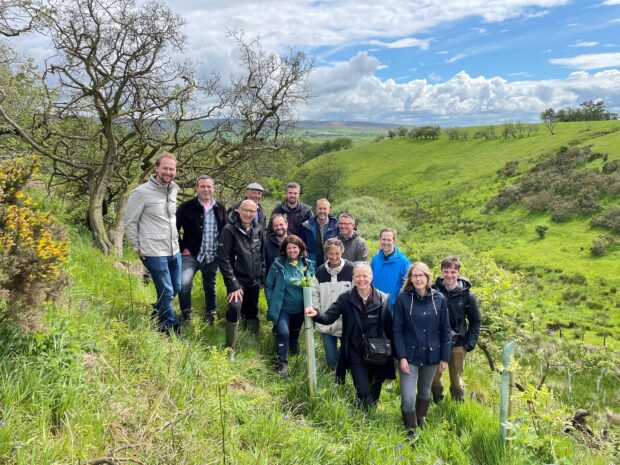 There has been positive coverage in The Independent, Yorkshire Post, Surrey Comet, The Leader and Business Green today of our announcement on the second round of the Natural Environment Investment Readiness Fund (NEIRF) – which will provide grants of up to £100,000 to environmental groups, local authorities, businesses and other organisations to drive private investment in nature and tackle climate change.
Chair of the Environment Agency, Emma Howard Boyd, visited one of the four NEIRF pilot schemes today, the Wyre Natural Flood Management project, which has already secured investment and is now working to reduce flood risk to downstream communities generating income through the sale of these services.
Over several years, interventions in the Wyre catchment will include wetland creation and temporarily storing water by putting in place leaky barriers, sloped embankments and hedgerows alongside peatland restoration and river restoration. Other measures include slowing overland water flow through changes in grassland management, and tree planting to allow water to seep into the ground.
Among the 50 projects successful in the second round of the fund include those to restore and rewet peatlands, create green urban spaces and improve flood resilience.
The funding will help to develop projects so they can demonstrate a return on that investment by capturing the value of carbon, water quality, biodiversity and other benefits provided by natural assets such as woodlands, peatlands and rivers – with revenue generated through the sale of carbon storage, improvements in biodiversity, natural flood management benefits and reduced water treatment costs.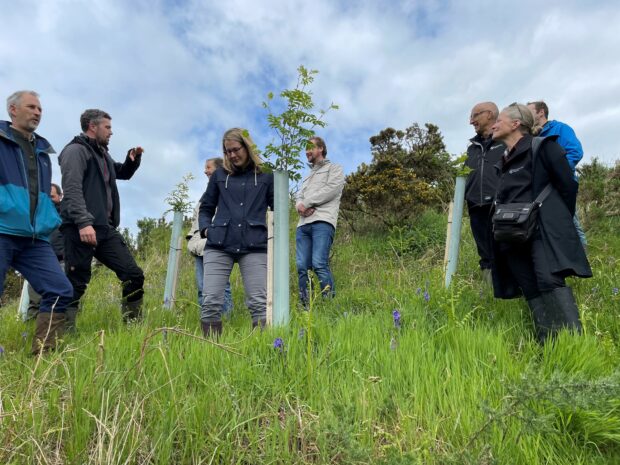 Lord Benyon, Minister for Green Finance, said:
Given the scale of the environmental challenges we face, including climate change and biodiversity loss, it is crucial all parts of society play a part and we attract finance from diverse sources to help support this work.

The government's 25 Year Environment Plan was clear that whilst the public sector will continue to be an important source of funding, it is critical that there is more private sector investment to protect and enhance our domestic natural environment.

Today's announcement means we are now funding nearly 80 projects across England at the cutting edge of this ambition, creating a pipeline of projects that can be scaled and replicated elsewhere to attract more money to protect and restore the environment.
Emma Howard Boyd CBE, Chair of the Environment Agency and interim Chair of the Green Finance Institute, said:
The finance community is increasingly aware that investors want to understand how their savings deliver good outcomes on the ground. What we learn from these projects will help the private sector invest in activities that deliver both environmental improvements and generate returns.

By showing what works we can attract a wider pool of investors to fund work on a much larger scale that helps protect people from climate impacts and restores nature. Given the current acceleration of climate risks to the global economy, we need this to happen at pace.
Working on behalf of Defra, the Environment Agency is working closely with the Green Finance Institute and Ecosystems Knowledge Network to make the knowledge generated by these projects available publicly to encourage similar approaches to access private sector finance for nature projects in the future.
The government has set an ambitious target to stimulate at least £500m of private investment per year by 2027 to support nature recovery – rising to at least £1bn per year by 2030.