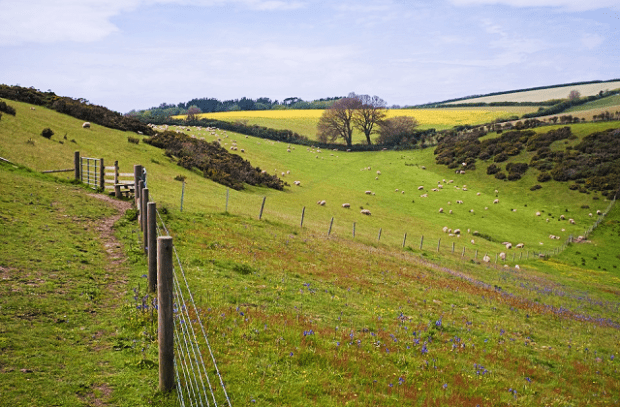 There has been coverage on the Today Programme, Sky News, Independent, Guardian, Business Green and others, of a new report from the WWF calling on the Government to deliver decarbonisation strategies for the farming and land use sectors ahead of COP27 in November.
The UK is leading the way by setting ambitious goals for enhancing nature and protecting biodiversity in our landmark Environment Act alongside our new farming policy, which will contribute to the goals of the 25 Year Environment Plan and the Government's Net Zero Strategy.
A Defra spokesperson said:
We have already set out ambitious plans which will see farmers rewarded for actions which benefit the environment, supporting sustainable food production alongside vital nature recovery and work towards net zero.

"More than 3,000 farmers are testing and trialling our new approach, which will reduce greenhouse gas emissions, halt the decline in species, increase woodland, improve water and air quality and create more space for nature.
In 2020 we published the Agricultural Transition Plan which set out how over a period of seven years we will bring about the biggest change to agricultural policy for more than 50 years.
Since then, we have made significant progress in our work with farmers to co-design the new system which will incentivise sustainable farming practices alongside profitable food production, rewarding them for delivering public goods such as improving air quality and wildlife habitats.
We will support farmers to adopt low carbon farming practices, and increase the carbon stored on their farms helping to improve business productivity and profitability gains. Defra is looking at ways to reduce agricultural emissions controlled directly within the farm boundary, considering a broad range of measures including improvements in on-farm efficiency and by encouraging agroforestry.
Farmers can receive grants now for creating woodlands through the Forestry Commission's England Woodland Creation Offer, and will be able to transfer into a future environmental land management scheme at agreed points without having to repay their current funding, meaning there's no need to delay planting trees. Last month, Defra and Forestry Commission launched a new drive to encourage farmers and landowners across England to plant and manage more trees.