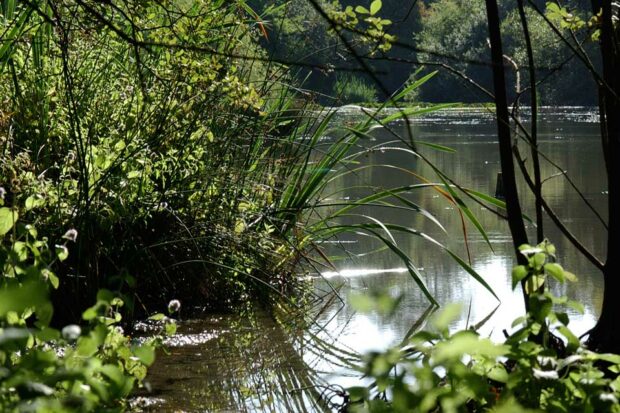 There has been coverage in the Times, Guardian, Business Green and elsewhere about the Government's priorities set out today for the water industry, including doing more to protect the environment and reduce storm overflows.
The new Strategic Policy Statement (SPS), which has been formally laid in Parliament, sets out to Ofwat as the economic regulator its expectations for the sector over the next five year spending cycle.
It makes clear that Ofwat and water companies should prioritise action on the environment, deliver a resilient and sustainable water supply, and significantly reduce the frequency and volume of discharges from storm overflows.
This builds on the action that is already being taken to protect our rivers and seas, including better monitoring and transparency from water companies, new legal requirements in the Environment Act and practical solutions for farmers to reduce water pollution from agriculture.
Environment Minister Rebecca Pow said:
Water quality is an absolute priority. We are the first Government to set a clear expectation that Ofwat should prioritise action by water companies to protect the environment and deliver the improvements that we all want to see. I have been very clear of my expectations of water companies and where they do not step up we will take robust action.

The priorities that we are setting out today build on the work that we have already undertaken to reduce harm from storm overflows, improve monitoring and reporting of pollution incidents making this more transparent, to tackle run-off from agriculture, and protect the health of our rivers and seas.

In response, Environmental Audit Committee Chairman, Rt Hon Philip Dunne MP, said:
For too long our antiquated sewerage system has buckled under increasing pressure and – simply put – is not fit for purpose. Sewage and non-flushables plague our waterways threatening the health of humans and wildlife alike.

I welcome the SPS guidance published by the Government today, which reflects a number of our Committee's recommendations. I see this as an important first step in the recovery of our arteries of nature. From water companies being obliged to publish more information on sewage discharges, to scrutinising water companies' ability to have zero serious pollution incidents by 2030, these transparency measures will shine a light into hitherto dark tunnels. These initiatives represent a much needed step change and will hopefully mark the beginning of the end of regulators and water companies simply turning a blind eye to the pollution of our precious waterways and the harm done to the wildlife that inhabit them.

But we must not be complacent: upgrading and making a Victorian sewerage system fit for the 21st Century will take a significant amount of work and investment. This effort will require a whole of system approach: not just action being taken by water companies. Our Committee looks forward to the Government's substantive response to our report and further guidance from the Government on the use of storm overflows by water companies.
You can read more about the Strategic Policy Statement on gov.uk or via our Twitter carousel.