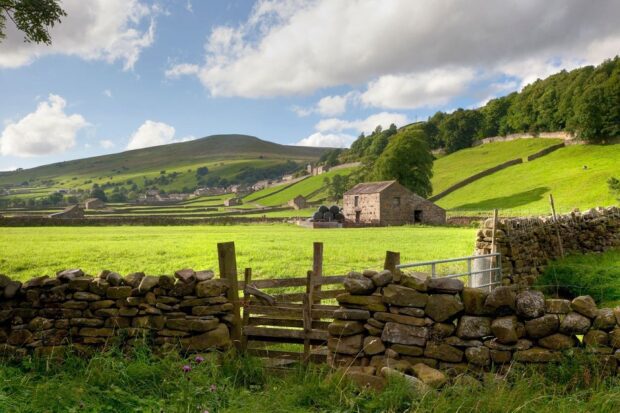 On Sunday 9 January, there was widespread national coverage in the Observer, FT.com, Sunday Mirror, The People, The Sunday Express, The Independent and The Sunday Telegraph of the third and final report on the Government's environmental land management schemes, published by the Public Accounts Committee.
The report brings forward an analysis of the planning and rollout of the government's future farming policy, and is critical of the government's handling of the introduction of the programme claiming that Defra is being over-optimistic about its objectives and timeline, and has provided insufficient information on the schemes.
The report is out of date and fails to acknowledge that comprehensive details have been published in recent months which set out the aims and ambitions of all three schemes, along with eligibility criteria and next steps.
Environment Secretary George Eustice said:
We disagree with many of the points made by the Committee which fail to take account of recent developments.

Farm incomes have improved significantly since the UK voted to leave the EU in 2016 and there will never be a better time to improve the way we reward farmers.

In December, I set out comprehensive details of the Sustainable Farming Incentive including full payment rates and we published an in-depth analysis of UK food security and agricultural output. "In the past week we've shared further details of the Local Nature Recovery and Landscape Recovery schemes and announced a major increase in payment rates for those farmers involved in existing agri-environment schemes.
Since publishing the Agricultural Transition Plan document in 2020, Defra has made significant progress working with farmers to co-design the new system which will incentivise sustainable farming practices alongside profitable food production, rewarding them for delivering public goods such as improving air quality and wildlife habitats. The first of our new schemes is on track to launch this Spring, with the Pilot already running.
We are making good progress against our published plans, including:
All the environmental schemes will be voluntary and it will be for farmers to decide what combination of actions is right for them. Defra is designing them to be accessible, supportive and with fair compensation to incentivise high levels of uptake.
The schemes will be adjusted and expanded as the pilots continue. The aims of the schemes will also be kept under review as long-term, legally binding targets are developed under the Environment Act.