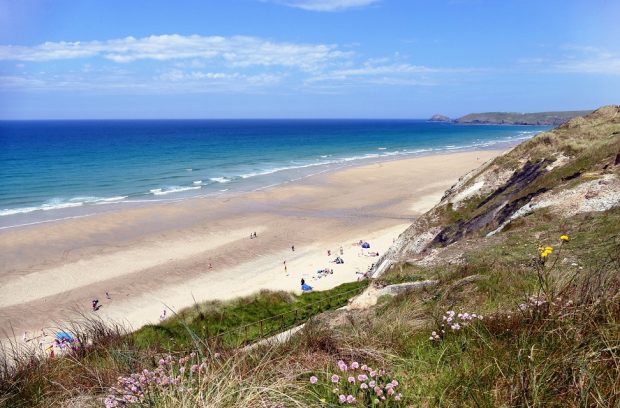 There has been widespread coverage today including in the Daily Mail, the Guardian, the Independent, the Times, the Telegraph, Daily Express, and Sky News about a new annual report by Surfers Against Sewage.
Using data gathered from water company alerts of spills via storm overflows, it reports that more than 5,000 discharge notifications were issued by water companies over the 12-month period (1 October 2020 to 30 September 2021).
The Environment Agency welcomes this focus from Surfers Against Sewage – and as an organisation is significantly driving up the monitoring and transparency around sewage spills. That means we have a much clearer picture of the data so that we can better tackle the issue.
An Environment Agency spokesperson said:
Bathing waters around our coasts are in a much better state than they were twenty years ago – 93% were classified as Good or Excellent in 2019, compared to 28% in the 1990s. But clearly there is much more to do and we continue to work with all those who want to be a part of the solution.

"We welcome Surfers Against Sewage's work in highlighting this important issue. We have been increasing the transparency and monitoring of sewage spills in order to tackle this issue more effectively and drive the improvements that we all want to see.

"Monitoring has increased 14-fold over the last five years and for the first time last year, we published data on the frequency and duration of all sewage spills across the country.
More than 12,000 of England's 15,000 storm overflows now have Event Duration Monitors, and the remaining 3,000 will have them by the end of 2023. All the data is published online, so the public can see what is happening in their local area. Because we are monitoring more, it also isn't always straightforward to make year-on-year comparisons.
This new monitoring is in addition to the many other measures that the government is taking. The Environment Act was passed into law on 9 November. It will improve the performance of water and wastewater companies by introducing clear new duties, including to progressively reduce the adverse impacts of discharges from storm overflows.
Follow the Environment Agency and Defra on Twitter, and sign up for email alerts here.