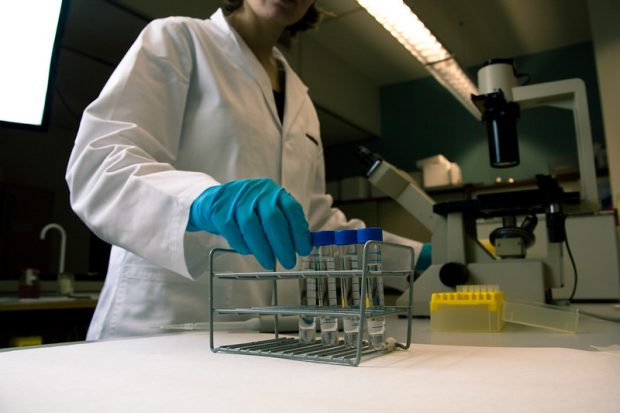 There was a positive feature piece in the Guardian this Saturday on the government's wastewater monitoring programme, which is led by the Joint Biosecurity Centre (JBC), as part of NHS Test and Trace, in collaboration with Defra, the Environment Agency and other partners.
The Guardian's science correspondent, Linda Geddes, visited the new purpose-built laboratory in Exeter Science Park to meet Environment Agency scientists who analyse wastewater samples that arrive every day from wastewater treatment plants across England to detect and quantify the amount of RNA from Sars-CoV-2.
This wastewater analysis can provide an early warning system for new cases in specific geographical areas. These can then be followed up with additional community testing and messaging to help contain outbreaks.
The piece quotes Dr Andrew Engeli of the JBC, as well as the Environment Agency's Dr Jonathan Porter, Dr Glenn Watts and James Trout, highlighting their roles in the programme which has developed from a small pilot processing samples for 44 wastewater treatment plants to a major national programme.
The piece concludes that the development of this wastewater testing infrastructure could in future be expanded to monitor other infectious diseases, including flu, as well as providing information to hospitals and local commissioning groups.