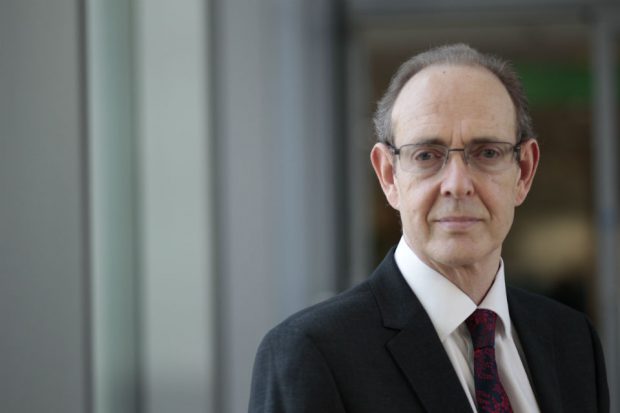 Today there is coverage in the Telegraph, Times, Independent, Yorkshire Post and Sky News of a speech by Sir James Bevan on why net zero alone won't save our planet, urging greater action on climate adaptation.
In the speech at the Whitehall and Industry Group's Net Zero roundtable, Sir James praised the private and public sectors for their vital net zero ambitions, while setting out the need for net zero and adaptation to be seen as "two sides of the same coin". He said:
Even if the world was to stop all its carbon emissions tonight, the effects of the emissions that have already happened will continue to make themselves felt for decades.

 That is why as a nation we need to be climate ready so that we are resilient to the future hazards and potential shocks that would otherwise impact our economy, our prosperity, and our lifestyle.
He also set out the need for urgency on adaptation, encouraging businesses to seize the opportunities available to them:
In the Cold War, the government ran a campaign called Protect And Survive. If we want to respond to the existential threat we face today – the climate emergency – then we could adopt a variation on that slogan: Adapt and Thrive.

We need to design and build our infrastructure, our cities and our economy so that they are resilient to the effects of the changing climate.

 But the point is not just to survive. If we adapt right we can thrive too. That's because climate adaptation offers all of us, including every single business, a world of new opportunities. There are economic opportunities: to innovate and drive growth, and many companies are seizing those. But the most exciting opportunity of all is the opportunity to create a better world: to build back better when flooding or drought damages homes and businesses; to create cleaner, greener cities which are more beautiful and better to live in than the ones we have now; and enhance nature at the same time as we lock up more carbon.
Sir James highlighted the importance of projects that can both move towards net zero through carbon sequestration, and deliver adaptation.
One such project is the 'Keeping Rivers Cool' project, which has seen the Environment Agency and partners plant more than 300,000 trees along several rivers – locking up carbon, but also keeping rivers shadier and cooler for trout and salmon which are increasingly vulnerable on hot summer days.