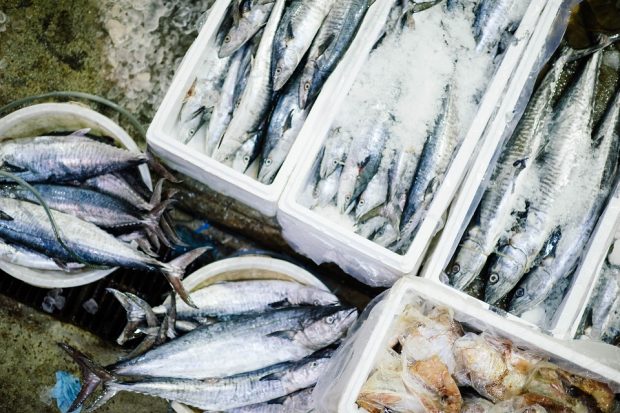 The Scottish government and the Scottish Fishermen's Federation (SFF) have raised concerns over the UK-EU agreement which has been reported in titles such as the Financial Times, The Scotsman, BBC Online and The Herald, as well as regional titles such as Kent Online.  They argue the deal does not restore sovereignty over British waters and raise concerns over key fishing stocks.
The agreement secured will allow the UK to manage its fisheries in a way that prioritises the needs of our fishermen for the first time in over 40 years. The new settlement with the EU takes back control of our fishing waters and will ensure that fishing communities will enjoy all the benefits that come from being an independent coastal State, no longer bound by the Common Fisheries Policy (CFP).
There will be an adjustment period lasting 5 and half years to allow fleets on both sides time to adapt to the new arrangements.  Throughout the adjustment period, there will be a substantial transfer of quota from the EU to the UK, with the majority of the uplift realised in the first year. The agreement also provides for quota transfers between the UK and EU as part of annual negotiations.
Throughout the adjustment period, the UK Government will invest in our fishing communities and do everything we can to help to rebuild the industry. The Prime Minister has committed £100 million in funding for the fishing industry with more detail to be announced in due course.
A UK government spokesperson said:
The UK and the EU have agreed an historic Fisheries Framework Agreement that reflects the UK's new status as an independent coastal state, and works to protect and promote the rights of fishermen across the UK.

By regaining control of our waters, this deal puts us in a position to rebuild our fishing fleet and deliver increased fishing quotas through annual negotiations with the EU and other coastal states. In the first year this will result in an immediate uplift of 15%, before annual negotiations.

Scotland, like the rest of the UK, will benefit from tariff-free access to EU markets and investment in our fishing communities as we free ourselves from the EU's Common Fisheries Policy.
David Duguid MP, Minister for Scotland Office, notes that with the absence of the CFP, the "entire Scottish fisheries industry… and coastal communities, can reap the rewards of the bounty in the UK's Exclusive Economic Zone (EEZ)". His full response is carried in the Press and Journal.