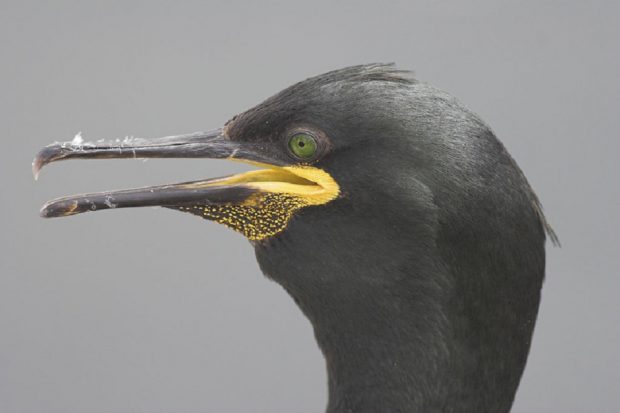 Yesterday (17 November), the government extended a protected site in the Isles of Scilly, offering greater protections to some of our rarest seabirds. The announcement received coverage on a number of local outlets including Pirate FM, In Your Area and BBC Online (Devon & Cornwall).
Kate Sugar, Marine Lead Adviser at Natural England, was also interviewed on BBC Radio Cornwall where she discussed what this expansion means for seabirds.
The expansion of just under 13,000 hectares means that this protected status now extends into surrounding coastal waters and highlights the international importance of the site, allowing its protection into the future.
Classification of this site also means that any future plans and activities can take into account the needs of the rare and vulnerable birds that rely on our coasts. Future activities that might have taken place within the newly classified area will now have to be properly considered against the conservation objectives for the site.
Environment Minister Rebecca Pow said:
The UK seabird population is of global importance with the UK holding more than a quarter of Europe's breeding seabirds. The expansion of this site demonstrates our ongoing commitment to protect and improve the resilience of our marine environment and precious wildlife.

Together with the development of our Seabird Conservation Strategy, we will help the coastal environment to recover and thrive for future generations to enjoy.
Kate Sugar, Marine Lead Adviser at Natural England, said:
The Isles of Scilly is one of the most important areas for breeding seabirds in England and their continued presence is important to the sense of place for the local community and visitors.

These inshore waters are just as important to protecting breeding seabirds as the nesting sites themselves. Natural England's public consultation on the proposals for this site enabled the local community to understand the evidence collected, the importance and implications of the designation.

Today's announcement secures greater protection for thousands of seabirds and is a positive step forward as we continue to protect and enhance Britain's sea and shorebirds.
This MPA forms part of the UK's 'Blue Belt' in helping to boost resilience to man-made pressures, as well as providing space to help species adapt to the impacts of climate change. The extension also highlights a positive step forward in our ongoing commitment to protect and enhance seabird populations.