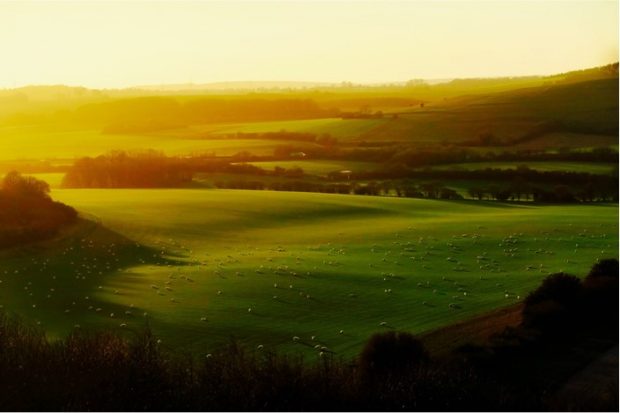 There is coverage this morning of the Agriculture Bill passing into law yesterday to become the Agriculture Act 2020 in BBC News, Western Morning News, Eastern Daily Press, Yorkshire Post, Somerset County Gazette, Press and Journal, Farmers Weekly, Farmers Guardian, Agriland, FoodManufacture, Farming UK and Pig World.
Farming Minister Victoria Prentis was also interviewed about the long-term vision of the Agriculture Act on yesterday's Radio 4 Farming Today programme, and an exclusive piece from her is carried in Farmers Guardian online.
The Agriculture Bill received Royal Assent yesterday, following over a hundred hours of parliamentary scrutiny since its introduction to Parliament in January this year.
Designed to provide a boost to industry after years of inefficient and overly bureaucratic policy dictated to farmers by the EU, the Agriculture Act will empower our farmers and land managers, and make sure that we can reward them properly for the good work that they do. It will help farmers stay competitive, increase productivity, invest in new technology and seek a fairer return from the marketplace.
It also sets out how farmers and land managers in England will be rewarded in the future with public money for "public goods" – such as better air and water quality, thriving wildlife, soil health, or measures to reduce flooding and tackle the effects of climate change, under the Environmental Land Management scheme. These incentives will provide a powerful vehicle for achieving the goals of the government's 25 Year Environment Plan and our commitment to reach net zero emissions by 2050.
This new system will replace the poorly targeted Basic Payment Scheme subsidy system, which largely pays farmers for the total amount of land farmed and has skewed payments towards the largest landowners, rather than rewarding farmers for any specific public benefits.
At the same time, the Act includes measures designed to support our farmers and land managers to boost their productivity, and ultimately maximise the potential of our land to produce high quality food in a more sustainable way.
Environment Secretary George Eustice said:
Our landmark Agriculture Act will transform the way we support farmers.

The funds released as a result of the phasing out of the legacy Basic Payment Scheme (BPS) will be re-invested into a roll out of our future farming policy, which will be centred around support aimed at incentivising sustainable farming practices, creating habitats for nature recovery and supporting the establishment of new woodland and other ecosystem services to help tackle challenges like climate change.

We will support farmers in reducing their costs and improving their profitability, to help those who want to retire or leave the industry to do so with dignity, and to create new opportunities and support for new entrants coming in to the industry.
Further details on plans to support our farmers and land managers over the agricultural transition period are due to be published later this month.