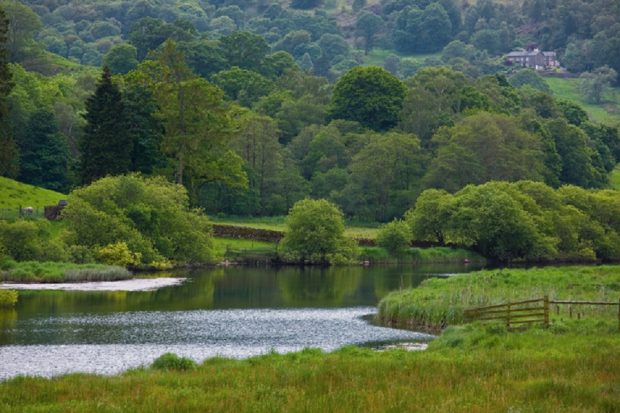 There is coverage in today's Daily Telegraph, Times, and BusinessGreen reporting on the National Audit Office's (NAO) report suggesting that government will need to go further to achieve commitments made in its 25 Year Environment Plan (25YEP).
There was an inaccurate headline in the print edition of the Daily Telegraph which suggests NAO's report highlights the 25YEP has had detrimental effects to the environment. This was not the case. NAO's report in fact highlights several recommendations for Defra to take in relation to the 25YEP, including that we continue to set plans for improving and monitoring progress against the 25YEP as well as monitoring annual spend on key environmental initiatives.
We have taken significant steps forward in delivering our 25 Year Environment Plan. We became the first major economy to legislate for net zero and underlining our commitment to achieving this target, and we launched a consultation on bringing forward the end to the sale of new petrol and diesel vehicles to 2035, or earlier if feasible.
We have also brought forward the first Environment Bill for more than 20 years, which alongside our strengthened Agriculture and Fisheries Bills, sets a new legal foundation for government action to improve the environment.
A government spokesperson said:
We are leading the world in protecting the natural environment and combatting climate change, and have made significant progress implementing our 25 Year Environment Plan for a greener future. Our landmark Environment Bill will go further by enshrining environmental targets for our air quality and biodiversity into law.

As we build back greener from the coronavirus pandemic, we are committed to shaping a cleaner and more resilient society to protect and restore our natural environment and diverse ecosystems.
The Environment Bill sets a new and ambitious domestic framework for environmental governance. It will establish the OEP, a new independent body to champion and uphold environmental protections, advising Government and holding public authorities to account for their implementation of environmental law. The OEP will also monitor and report on progress against Environmental Improvement Plans and targets.
Through the Environment Bill we will mandate 'biodiversity net gain' to ensure that the new houses we build are delivered in a way which protects and enhances nature, helping to deliver thriving natural spaces for local communities.
The National Audit Office is the independent body responsible for auditing government departments. It helps Parliament hold government to account and it uses its insights to help people who manage and govern public bodies improve public services. The NAO's report into achieving net-zero is scheduled for late 2020 and in early 2021, it will be publishing a report into environmental taxation measures.