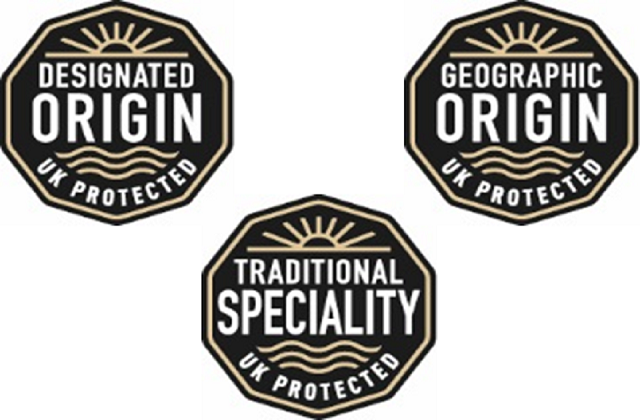 Today there is coverage in the Daily Telegraph, Times, Reuters, the Press Association and BBC Radio 4's Farming Today on the launch of the new rules and logos to protect British food and drink.
Yesterday legislation was laid in Parliament to ensure that the end of the Transition Period, the new Geographical Indications (GI) schemes will make sure that popular and traditional produce from across the country will be granted special status to mark out their authenticity and origin.
The media coverage on popular products, such as Stilton cheese and Melton Mowbray pork pies, which will carry new logos (pictured above) to help shoppers buy with confidence.
Environment Secretary George Eustice said:
"The new UK protected food name scheme will replace the old EU one and will ensure that we continue to recognise and celebrate protected food names and local recipes across our country.
"The new logos launched today will become a staple on supermarket aisles in the UK and mean shoppers will be able to pick the best of British, from Scotch whisky and Welsh lamb to Cornish clotted cream."