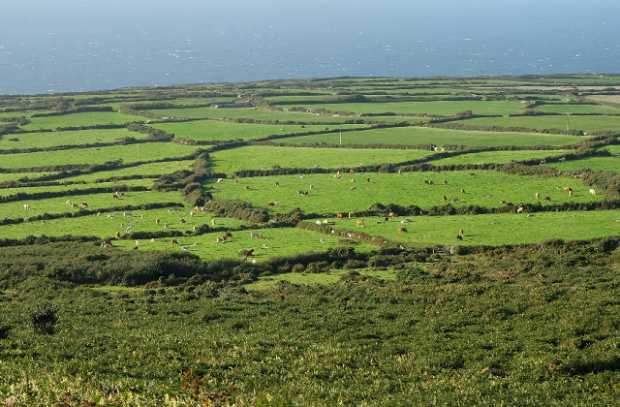 The Environment Secretary announced this morning the opening of the third and final round of the Countryside Productivity Small Grants (CPSG) scheme on BBC Radio 4's Farming Today. This has been covered further in FarmingUK, the Pig Site, Western Morning News, Eastern Daily Press and Somerset County Gazette,
£25 million is up for grabs under this final round of the scheme to help farmers invest in new and innovative equipment – from livestock monitoring cameras to precision farming technology – which helps businesses save time and money and improve productivity.
From today, (Wednesday 7 October) farmers can apply for grants of between £3,000 and £12,000, even if they have been successful in applying for grants in previous rounds of the scheme, as long as they apply for different types of equipment. The scheme's limit is £12,000 per farmer. Farmers will have until midday on 4 November to make an application to the Rural Payments Agency.
Today's announcement brings the total funding made available under the scheme to £60 million.
Our landmark Agriculture Bill includes powers to allow the government to provide similar financial assistance in the future to support farmers to invest in equipment, technology and infrastructure that will not only boost their productivity, but also deliver environmental and other public benefits. Further detail on the support available from 2021 is due to be released later this year.
Farming Minister Victoria Prentis said:
"Helping our farmers to boost their productivity is absolutely essential, and I'm delighted we've been able to make £25 million in grants available to farmers to invest in the latest technology.
"Coming from a farming family, I have experienced first-hand the benefits that having innovative equipment can bring, including saving businesses time and money while improving yields and minimising the impact we have on the environment around us.
"Our landmark Agriculture Bill sets out further measures to help farmers become more productive, efficient and resilient, with specific productivity grants expected to be available from 2021."
Rural Payments Agency Chief Executive Paul Caldwell said:
"It's fantastic to be able to announce a third round of the ever-popular Small Grants scheme. Having access to game-changing innovative technology can make a real difference to farmers and help boost the productivity of the whole farming sector in England.
"I would encourage all our customers to consider how this offer may benefit their business or help them to prepare for their future farming and apply for a small grant."
The Environment Secretary was also interviewed as part of Farming Today's week long focus on the development of the future Environmental Land Management scheme.
Speaking on this morning's programme, he outlined plans for how the scheme will work in practice and his vision for the three different tiers of participation, as well as confirming that he is confident that a simplistic scheme will be designed that will be properly and efficiently administered by Defra and the Rural Payments Agency.
When asked about when more detail on the future scheme would be available he said:
"We will be publishing a document in November that sets out a lot more detail on all of these things and the full journey year by year from next year right up until 2028 – it sets out the type of approach that we will taking and the types of schemes that we will be rolling out and in which year.
"What we broadly imagine is the Sustainable Farming Incentive will become a prototype of tier one and the Countryside Stewardship scheme will become a stepping stone into what becomes consolidated into a tier two eventually and we'll also be doing some things in the space of woodland creation, which will be a prototype for tier three."
To listen into the whole interview, check out today's episode of Farming Today.