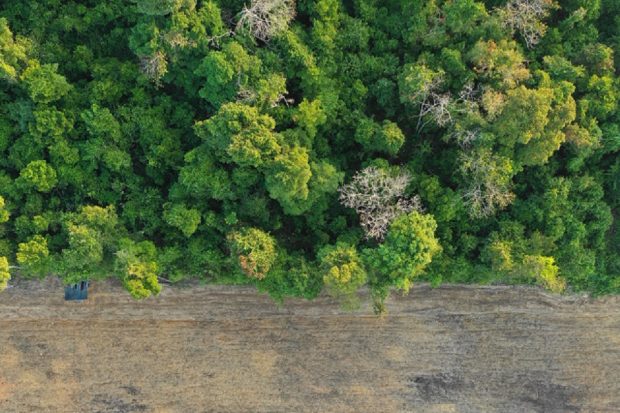 There is coverage in today's i newspaper and BBC News Online of a letter written to the Secretary of State from several food businesses asking for more stringent measures to reduce deforestation in the supply chain.
The letter comes as the Government's due diligence consultation on proposed new deforestation laws closes today, with Tesco, McDonald's and Nestlé among the key signatories asking for the new due diligence law to apply to all deforestation, whether it's legal or illegal.
Plans to clamp down on illegal deforestation and protect rainforests were published by the government in August. The consultation on the new law to clean up the UK's supply chains closes today, which sought views from UK and international stakeholders, taking into consideration potential impacts on businesses and other interests.
A Defra spokesperson said:
"The UK Government is committed to tackling deforestation, and the consultation we have launched to introduce a due diligence requirement is just one part of a much bigger package of measures that the Government is taking.
"Our proposed approach is designed to tackle illegal deforestation which accounts for nearly 50% of deforestation globally, but nearer 90% in key biomes, including part of the Amazon. Were existing forest laws in Brazil to be properly enforced, experts believe that forest cover would increase by 10%."
"We look forward to continued dialogue with UK businesses who are using these commodities in their supply chains."
The consultation can be viewed online here and closed today for views. We will publish a report on Gov.uk summarising the feedback that we have received.