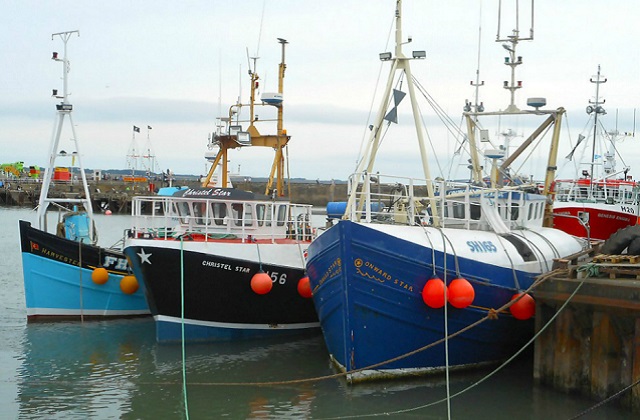 Yesterday (1 September) the flagship Fisheries Bill was given its second reading in the House of Commons.
This was the first time the Bill was debated in the Commons, after passing through the House of Lords in July.
The legislation provides a new framework to allow the UK to manage fisheries outside the Common Fisheries Policy as an independent coastal State, and includes powers to give us control of our waters, set fishing opportunities and reform the management of fisheries over time.
Underpinning everything is the Government's commitment to sustainability, to support future generations of fishermen and women while allowing our marine environment to thrive.
Speaking in the House of Commons, Environment Secretary, George Eustice said:
The Common Fisheries Policy has long been seen by coastal communities as a policy that symbolised the unfairness of our EU membership and the failure of EU policy. As we leave the European Union, we have the opportunity for the first time in almost half a century to correct these shortcomings.

The Bill before the House today gives the UK the powers that it needs to chart a new course as an independent coastal State.
Closing the debate in the House of Commons, Fisheries Minister, Victoria Prentis, said:
Fisheries management plans will revolutionise how we manage our precious fisheries. They will allow us to take a holistic approach to management, managing fisheries at an appropriate level, not fettered by lines on maps.

We will continue to work with industry and interested parties in a much closer way, developing plans together and ensuring that we use the best possible evidence and local knowledge, so that we can create a management for fisheries that is truly appropriate.
The Scottish National Party (SNP) moved an amendment to decline the Bill a second reading, which was rejected by 49 votes to 326, majority 277.
The Bill will now proceed to Committee Stage, which will start next week.