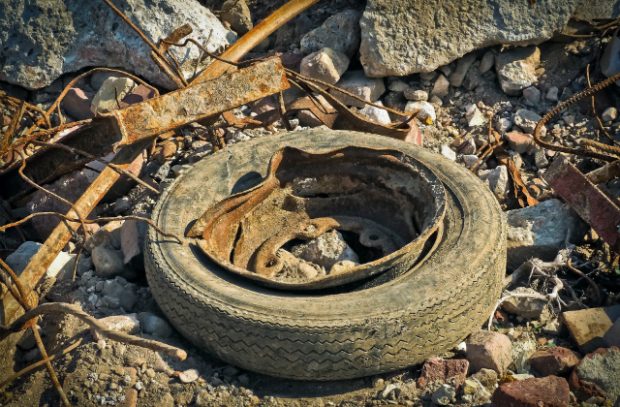 Fly-tipping was covered by BBC Countryfile last night as it investigated whether the coronavirus lockdown has affected the amount of waste being illegally dumped.
Tom Heap reported that fly-tipping has increased during the lockdown, with more than half of the local councils which Countryfile approached reporting an increase. Defra collects data on the number of fly-tipping incidents across the country annually, so currently cannot officially confirm whether fly-tipping has risen nationally in recent weeks.
Our most recent figures for England for 2018/19 showed that there was an eight per cent increase in incidents and an 11 per cent increase in fixed penalty notices, which reached 76,000. The total value of fines also increased by 29% to nearly £1.1 million.
Councils can issue on-the-spot fines for fly-tipping of up to £400, with more serious offences liable to unlimited fines and five years imprisonment. Local authorities can search and seize vehicles suspected of fly-tipping, and the government has also given them the power to issue fines of up to £400 to householders who pass their waste to unlicensed waste carriers which is then found fly-tipped.
As mentioned in the report, Household Waste and Recycling Centres are gradually re-opening after widespread closures, which will decrease the likelihood of fly-tipping. This follows the publication of Defra guidance earlier this month to help councils safely re-open their sites.
The programme also covered anecdotal reports of an increase in littered Personal Protective Equipment (PPE), such as gloves and face coverings. Although we cannot confirm if this has increased nationally, we are clear that littering is a criminal offence that blights our streets and countryside and which can incur on-the-spot fines of £150.
Follow Defra on Twitter, and sign up for email alerts here.
As reported by Countryfile, if members of the public wish to carry out voluntary litter-picking, then under the amended coronavirus restrictions this can be done alone, with members of the same household or with one other person while maintaining a distance of at least two metres. Any litter picking should be done with the appropriate safety equipment, including thick gloves, litter-pickers and heavy duty bags.
In the event that littered face coverings or PPE have been collected while litter picking, then these should be handled with care and disposed of in a residual 'black bag' bin. They must not be recycled.