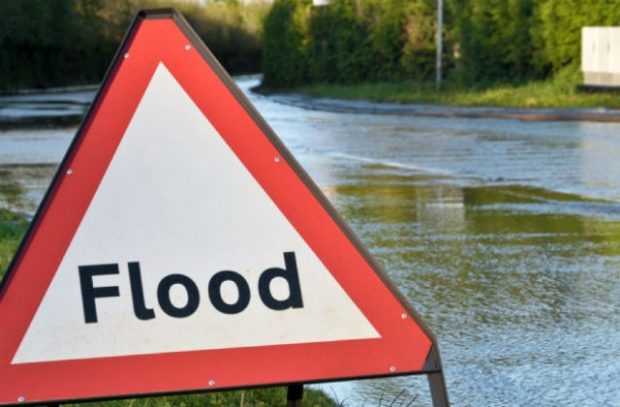 There is widespread media coverage this morning of Sir James Bevan's speech at the World Water-Tech Innovation Summit in London in which he called for a new 'twin track' approach focused on better flood protection and resilience to deal with the climate emergency following weeks of record breaking river levels and flooding across the UK.
Sir James said while we must continue to build and maintain strong defences to reduce the risk of communities being flooded, in a climate emergency, communities will also need to become more resilient so that when flooding does happen it poses much less risk to people, does much less damage and life can get back to normal much quicker.
He also told delegates that while it was unrealistic to ban all development on flood plains given the nature of the country's geography, that development in such areas should only happen when there is "no real alternative".
Sir James said:
We cannot realistically ban all development in the flood plain: it is where most of our towns and cities are, and because our country has so many rivers much of England is a flood plain. So as the population grows, we are likely to see the number of properties in the flood plain almost double over the next 50 years.

But the clue is in the name: flood plain. So we can and should insist that development only happens there if there is no real alternative, that any such development doesn't increase other people's flood risk….and that properties built on the flood plain are flood resilient, for example with the garages on the ground floor and the people higher up.

Greater resilience also means designing new places, buildings and infrastructure so that they are built to cope with flooding. It means building back better after a flood, not simply replacing what we had before, so that homes, businesses and infrastructure are more resilient to future events. And it means accepting the hard truth that in a few places, the scale of coastal erosion and the risk of flooding from rivers or the sea will become so big that it may be better for communities to choose to relocate out of harm's way. So not only do we need to build back better.

Sometimes we will need to build back in better places.
His speech has been picked up by the Telegraph, BBC Online, the Times, Daily Mail, Daily Express, and Yorkshire Post. Sir James was also interviewed on the BBC Radio 4 Today programme (7.10am) this morning ahead of the summit.
Elsewhere, there continues to be extensive broadcast and print media coverage of the ongoing significant flood risk in parts of England.  The Environment Agency is urging people to check their flood risk and remain prepared to take action as the situation changes.
As of 12:30 pm on Tuesday 25 February there are two severe flood warnings for Ironbridge and Shrewsbury, meaning there is an immediate risk to life; 106 flood warnings, meaning that flooding is expected; and 155 flood alerts, meaning that flooding is possible, in places across the country.
Severe river flooding is expected today and tomorrow on the River Severn. Due to record-breaking river levels along the Severn, potential overtopping of defences remains of high concern in Ironbridge and Bewdley. EA staff are on the ground bolstering defences and working closely with emergency services to keep people safe. Ongoing significant flooding is possible along the Severn through to Friday as river levels will remain exceptionally high.
On the rivers Wye, Ouse and Trent significant river flooding is possible. Further localised flooding is possible in parts of England later this week and into weekend due to further heavy rainfall expected on Friday. Groundwater levels across parts of Dorset, Wiltshire, Hampshire and Sussex are continuing to rise and will lead to further flooding later this week
Caroline Douglass, Director of Incident Management at the Environment Agency said:
Our thoughts are with all who have been and continue to be affected by the persistent and extreme weather. It is devastating to see your home or business flooded, and as the case is for some, be asked to evacuate.

River levels remain exceptionally high and communities along the river Severn – in particular Shrewsbury, Bewdley, Bridgnorth and Ironbridge should be ready for potentially severe flooding. River levels are also of concern on the lower river Ouse at Cawood. We urge people to stay up to date and listen to the advice of emergency services. EA staff are on the ground giving advice and issuing flood warnings.

We are in our fourth week of exceptional river levels and stormy weather; with the effects of climate change, we need to prepare for more frequent periods of extreme weather like this. People need to be aware of their flood risk, sign up to flood warnings, make a flood plan and not to drive or walk through flood water.
The public can keep up to date with the latest safety advice, call Floodline on 0345 988 1188 or follow @EnvAgency on Twitter for the latest flood updates.