Ministers speak to stakeholders about transformative Bill ad ocean protection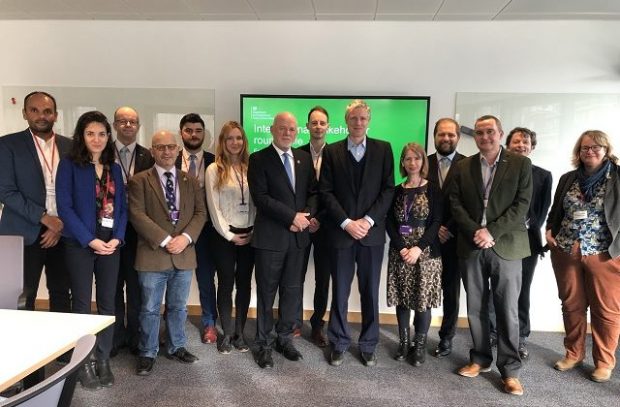 Work continued this week to ensure Defra's Environment Bill and the Government's international ocean priorities set world-leading standards for environmental protection.
Minister Pow held a roundtable with key environmental and farming organisations to discuss the Bill, a landmark piece of legislation to help address the climate emergency and protect and improve the environment for future generations.
Specifically, the Environment Bill will transform our environmental governance outside of the EU by putting environmental principles into law; introduce legally binding targets to drive action by this and all future governments to significantly improve the natural environment across a range of areas from air quality to biodiversity, to nature and resource and waste efficiency.
Joining the meeting at Defra HQ were representatives from the Wildlife and Countryside Link, Greener UK, Woodland Trust, National Trust, RSPB, Friends of the Earth, WWF, Game & Wildlife Conservation Trust, NFU, Soil Association and the UK Green Building Council.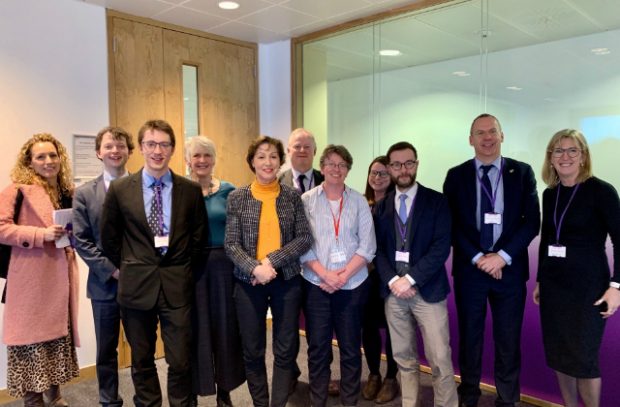 Meanwhile, Minister Zac Goldsmith hosted an international marine roundtable to outline progress on the UK's ocean policies.
Joining the minister were the UN Secretary General's special envoy for the Ocean Peter Thompson, plus key stakeholders including WWF, Blue Marine, RSPB, Pew, Greenpeace, Marine Conservation Society and the Varda Group. World Resources Institute, Western Development Commission, International Union for Conservation of Nature, OECD, and Wildlife and Countryside Link also took part in the discussions in Westminister.
International Marine Minister Lord Goldsmith said:
From our campaign to safeguard at least 30% of the global ocean by 2030, '30by30', to the Blue Belt Programme, the UK has a strong track record in leading efforts to strengthen ocean resilience. But global issues require collective action.

Together we can reverse the decline in marine health and enhance this wondrous and previous habitat for thousands of species. I look forward to further engagement on this vital issue.
New research by Natural England shows health benefits of weekly nature visits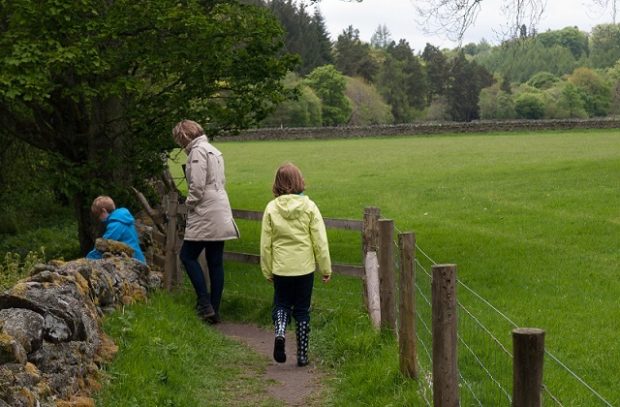 There has been positive coverage in the Telegraph of new study published today by the University of Plymouth which shows that people who make weekly visits to green spaces report having better mental and physical health.
The study, conducted by researchers at the University of Plymouth, Natural England, the University of Exeter and University of Derby, reveals that those who make weekly nature visits are also more likely to behave in ways which promote environmental health, such as recycling and conservation activities.
The findings are based on responses to the Monitor of Engagement with the Natural Environment (MENE) survey, commissioned by Natural England as part of Defra's social science research programme. Natural England's most recent MENE report, published in September, shows that nine out of ten adults in England are concerned about increasing threats to the natural environment, with nearly two-thirds specifically worried about biodiversity loss.
Welcoming today's findings, Marian Spain, interim Chief Executive of Natural England said:
It's a top priority for Natural England to unlock the potential of the natural environment to help address the challenges we are facing as a society: poor physical health and mental wellbeing; the climate change crisis and the devastating loss of wildlife.

These findings give vital new insights of the need to not just increase contact with nature, but about the sorts of experience that really help people build an emotional connection, which is key to unlocking health benefits as well as inspiring people to taking action to help their environment. We look forward to using the research as we work with our many partners to support more people from all walks of life to benefit from thriving nature.
Natural England is working to increase people's access to the natural environment including through the England Coast Path. Last week, Natural England announced the latest milestone in this project - a 21-mile coastal path around Walney Island to open up Cumbria's spectacular coastline.