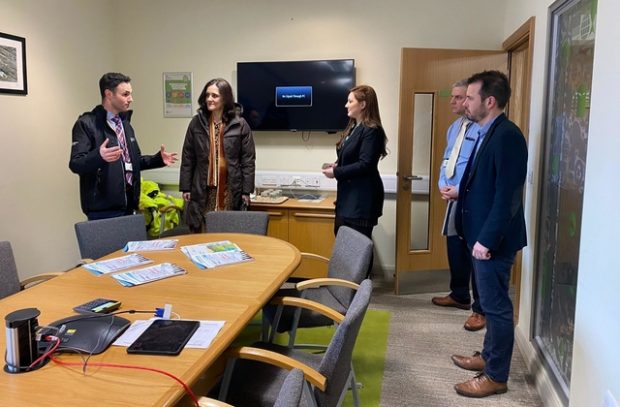 Environment Secretary Theresa Villiers has visited parts of Yorkshire affected by recent flooding caused by Storm Ciara, meeting with local residents, businesses and councillors as well as Environment Agency staff who have been involved in responding to the incident.
On Tuesday, the Environment Secretary visited the Environment Agency Yorkshire incident room in Leeds, to see how staff have been working around the clock to respond to the recent flooding and prepare for further wet weather forecast over the weekend with the arrival of Storm Dennis.
On Wednesday, she then travelled to the Calder Valley to meet with residents, businesses and councillors to hear about how they have been impacted by the recent flooding, and explain how the government and Environment Agency will be working to support and protect them going forward.
Speaking in Hebden Bridge, Environment Secretary Theresa Villiers said:
We've committed an unprecedented investment of £74 million in the Calder Valley. We recognise that its unique geographical characteristics means that it is vulnerable to flooding and that's why we are determined to invest in the flood defences we need to keep people safe.

I have been pressing the Environment Agency to make sure that we get the Mytholmroyd scheme delivered. That is vital. We also want to ensure we have a Hebden Bridge scheme and the others starting as soon as possible so that people are better protected.

It is also the case that natural flood management should play a crucial part, so things like tree planting and peatland restoration are being done.

We are determined to mitigate risks that people face and I also want to be very clear that we recognise how deeply traumatic it is for people to be flooded. It's devastating particularly where it has happened more than once in recent years.