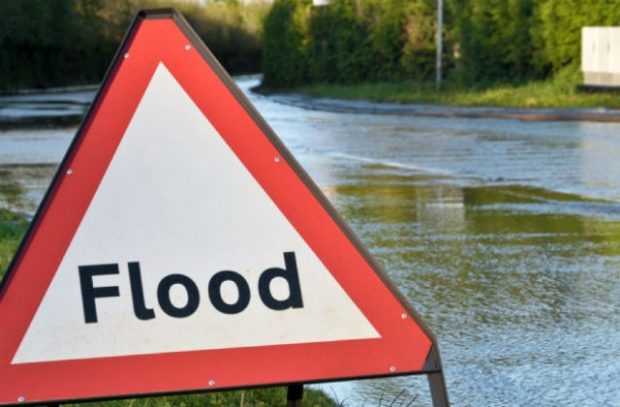 The Climate Coalition has today published its report 'Home truths: how climate change is impacting UK homes', looking at the impacts of climate change on UK homes and the heightened risk of flooding, heatwaves and extreme weather.
It states that that around 1.8 million people in the UK are living in an area with significant risk of flooding, and that flooding causes more than £1 billion worth of damage a year in the UK, and has received coverage on Sky News.
The report includes quotes from Environment Minister Rebecca and Emma Howard Boyd, Chair of the Environment Agency and UK Commissioner to the Global Commission on Adaptation, setting out the actions government is taking to tackle climate change and improve the resilience of people, businesses and the environment.
Environment Minister Rebecca Pow said:
"As this report shows so graphically, the consequences of climate change such as increased flood risk are already having devastating effects on people and businesses.
"Adapting to the inevitable changes in our climate is vital, and we are taking robust action to improve the resilience of our people, economy and environment, including by investing £2.6 billion over six years to better protect our communities from flooding and erosion.
"Tackling climate change and the impact on our environment is both a national and international priority. The UK is already leading the way by delivering on our world-leading target of Net Zero greenhouse gas emissions by 2050. We will ask our partners to match the UK's ambition at this year's COP26 talks in Glasgow."
Emma Howard Boyd, Chair of the Environment Agency and UK Commissioner to the Global Commission on Adaptation said:
"As we have been seeing with some of the extreme weather in the UK over the past few years, and as this important report reminds us, the climate emergency means we are faced with rising sea levels and more frequent and intense flooding.
"We must act now to adapt to these challenges. The Environment Agency's draft Flood and Coastal Erosion Risk Management Strategy sets out how we must continue investing in our flood and coastal defences whilst also ensuring that our homes, businesses and infrastructure are resilient to the increasing risks that climate change will bring.
"However, alongside adapting to its impacts, everyone in society - government, businesses, and individuals – must do everything they can to tackle the root causes of climate change. Hosting COP26 in Glasgow gives us the opportunity to form global coalitions to do just that."