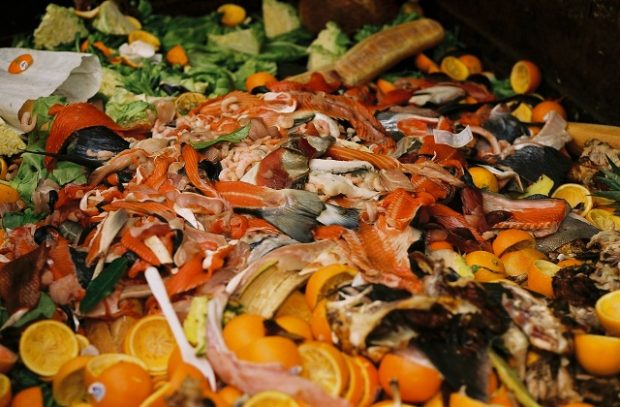 There has been coverage today in the The Daily Mail, the Times, the i and The Guardian of a new report on food waste, showing that UK-wide food waste has reduced by seven per cent per person in three years.
The new data comes from sustainability not-for-profit WRAP, and shows that the UK is making significant steps in reducing its food waste, with total food waste levels falling by 480,000 tonnes between 2015 and 2018 - equivalent of filling London's Royal Albert Hall ten times.
The UK is a global leader in tackling food waste, with government appointed Food Waste Champion Ben Elliot helping to drive action on cutting commercial food waste – with more than 100 of the biggest players in food, including all of the UK's major supermarkets, signing a pledge to take ground-breaking action to drive down food waste
Whilst the report notes good progress has been made, there is much more to do across the whole food chain. The report shows that UK households still waste 4.5 million tonnes of food that could have been eaten, worth £14 billion every year.
Environment Secretary Theresa Villiers said:
Each year, tonnes of good-quality, nutritious food needlessly goes to waste, harming our environment and climate. As a world-leader in the fight against food waste, it is fantastic news that we are making a real difference.

But while encouraging, there is more to be done – and I urge all households, individuals and businesses to consider how they can reduce their own food waste footprint to create a better world for ourselves and generations to come.
The full report is available to read here.
Tesco to stop using plastic wrapping from all tinned food multipacks
There is widespread coverage today of Tesco's announcement that it will stop using 67 million pieces of plastic per year by removing the wrapping from all multipacks of tinned food. Pieces have appeared in the Daily Mail, Mail Online, BBC News Online, The Guardian and the Daily Mirror.
The move, which is the first of its kind by a major UK retailer – is a result of cooperation with food firms such as Green Giant and Heinz. The retailer is planning to replace the plastic with multi-buy deals. This change is to take effect from 2nd March this year, though Tesco is intending to sell down the remaining stocks of plastic-wrapped multipacks. Overall, according to Tesco, 67 million of plastic pieces will be removed from its stores as a result.
Environment Minister Rebecca Pow said:
It's great to see Tesco making substantial changes to help towards removing all unnecessary and non-recyclable plastic from its shelves.

Through our landmark Resources and Waste strategy and upcoming Environment Bill, we are making real progress - we have already driven down plastic bag use by 90% through the 5p charge, introduced  a world-leading ban on micro-beads in cosmetics and care products  and are setting out plans for a deposit return scheme for drinks containers to push up recycling rates.

We must eliminate avoidable plastic waste which needs big brands, business – along with government and the public – to work together. The Plastics Pact, which Tesco is signed up to, is an excellent example of doing exactly this – working together and taking action to tackle the causes of plastic waste at source.
Follow Defra on Twitter, and sign up for email alerts here.