Review into insurance cover following recent flooding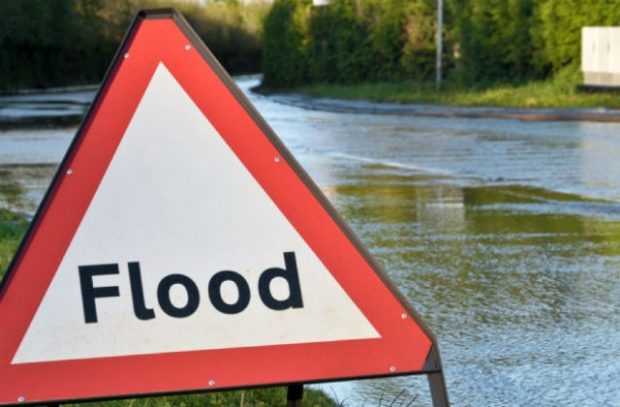 Today, (Friday 27 December) the Environment Secretary has confirmed that there will be a review into insurance cover following recent flooding in the north of England. The announcement has been widely picked up by media, including the Guardian, Daily Telegraph, Sun, Daily Mirror, Daily Express and Yorkshire Post.
The Government will investigate the extent to which those affected by flooding did not have sufficient insurance cover. Further information about the review will be published in the new year. It will help to identify any implications for future flood events.
In 2016, the Government established the Flood Re scheme, a joint initiative between government and industry. Over 20 million households now have buildings insurance that covers flood risk and the introduction of Flood Re has seen four out of five households with a previous flood claim getting price reductions of more than 50% for their insurance.
As part of the support for flood-hit areas, Communities Secretary Robert Jenrick also announced that a charity helping vulnerable people affected by flooding in South Yorkshire will get a £1 million boost, with an additional £300,000 for other affected areas.
Environment Secretary Theresa Villiers said:
We have listened to communities that have been affected by flooding and understand just how important it is to ensure that everyone is able to access sufficient insurance cover.

That's why we will be reviewing insurance cover following the recent flooding to understand any lessons to be learned for the future.
This new funding builds on the support that Government has already provided to help people and businesses affected by flooding across England in November 2019. This includes up to £5,000 made available in eligible areas to help make properties more resilient to future flooding.
Nearly 30 million walks demonstrates huge popularity of England's coastal paths

There has been positive media coverage following the publication of a Natural England report which highlights the economic and wellbeing benefits of walking the English Coast Path.
This was covered on broadcast BBC Breakfast and regional BBC outlets as well as in print in the Daily Express, The Times and the Yorkshire Post.
As families across the country embarked on a traditional Boxing Day walk, new figures highlighted the huge popularity of England's coastal path with 29.1 million walking trips made over a six-month period, boosting local economies and bringing health and wellbeing benefits to visitors.
These visits boosted the economy by £350 million, supporting more than 5,900 full-time equivalent jobs along the English coast.
Environment Secretary Theresa Villiers said:
The popularity of the English coast is fantastic news for the millions of people who visit, work and live along it, and there is no better way to relax and enjoy the natural environment than by walking along our beautiful shores.

We are committed through our 25 Year Environment Plan to encourage more people to connect with nature, and I encourage everyone who can to get outside during the festive period to enjoy the outdoors.
Natural England Chair Tony Juniper said:
England's wonderful coastline is a national treasure. This research reveals how the coast brings people closer to our magnificent wildlife, contributes to local economies while promoting our health and wellbeing.

Our flagship England Coast Path is taking people through some of the finest and most important landscapes in England, opening up access to historic landmarks, natural wonders and breath-taking scenery, enabling more visitors to experience, recognise and value the benefits of our environment.
Natural England is currently establishing a 2,700-mile path around the entire English coastline. Walkers will be able to enjoy, explore and experience some of our finest and most important cultural and natural heritage – from the white cliffs of Dover, to the industrial heritage of the North East. When completed, the England Coast Path will be the longest continuous coastal walking route in the world.