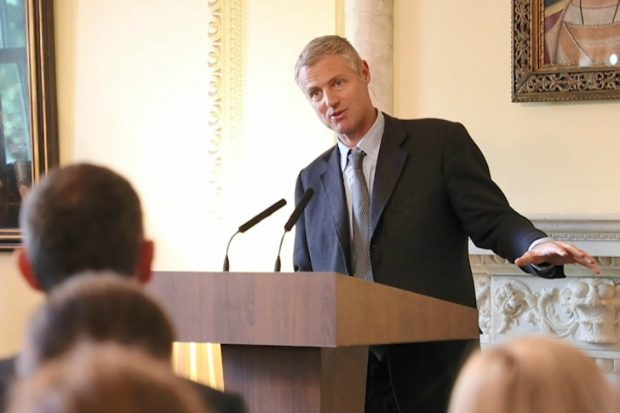 There is coverage running of the Natural History Museum's Wildlife Photographer of the Year competition including in the Telegraph, Guardian and CBBC Newsround.
Yesterday afternoon, many of the winning photographers attended a special reception at No.10 Downing Street warmly welcomed by the International Environment Minister, Zac Goldsmith.
International Environment Minister Zac Goldsmith said:
"The Wildlife Photographer of the Year exhibition is a celebration of nature, and I commend the photographers for bringing these stunning images of wildlife across the globe into people's lives.
"It's a striking reminder of the beauty and importance of wildlife and their habitats and the urgent need  to protect them for generations to come."
The winning photo depicts a standoff between a Tibetan fox and a marmot, taken by wildlife photographer Yongqing Bao from China.
Fourteen-year-old Cruz Erdmann took the award for Young Wildlife Photographer of the Year with his portrait of an iridescent big fin reef squid captured on a night dive in the Lembeh Strait off North Sulawesi, Indonesia.
Last week, the government announced a game-changing funding boost which could benefit species including Bengal tigers, black rhinos, coral reefs and mangroves, through a £90 million boost to the  government's Darwin Initiative. On the same day. the government committed an additional £30 million to crackdown on the abhorrent illegal trade in animals and plants. New measures could include training rangers and border force agents, supporting legislative reform to increase conviction rates and penalties for wildlife crime, and helping communities to protect their wildlife.
The winning images can be seen on the Natural History Museum's website.