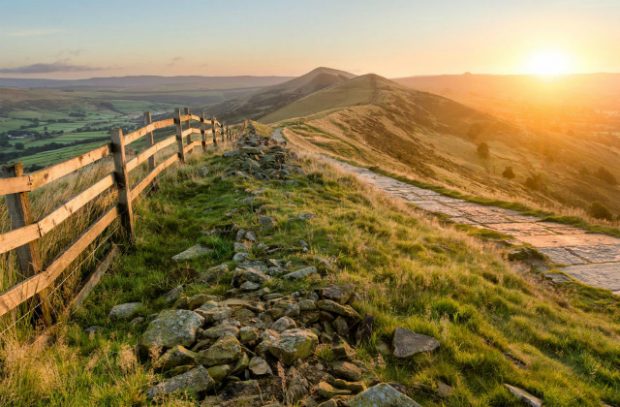 Yesterday's Queen's Speech saw the Government bringing forward a landmark Bill to tackle the biggest environmental priorities of our time, signalling a historic step change in the way we protect and enhance our precious natural environment.
The Environment Bill will establish a regulatory body to hold the Government and public bodies to account on their environmental credentials, as well as creating legally-binding environmental improvement targets.
The Bill will be introduced to Parliament today (Tuesday 15 October) and has received widespread and positive coverage. The Secretary of State, Theresa Villiers, appeared on Good Morning Britain and Sky Sunrise this morning, with Ministers Zac Goldsmith and Rebecca Pow interviewed live on the Today programme, LBC, Talk Radio, and Radio 5Live Breakfast. The Bill was also covered widely in print, including in The Times, the Financial Times, the Telegraph, and the Evening Standard.
The transformative piece of legislation will help ensure that we maintain and improve our environmental protections as we leave the EU, build on the UK's strong track record and set out a comprehensive and world-leading vision to allow future generations to prosper. Environmental principles will be enshrined in law and measures will be introduced to improve air and water quality, tackle plastic pollution and restore habitats so plants and wildlife can thrive.
A new independent Office for Environmental Protection will also be established to scrutinise environmental policy and law, investigate complaints and take enforcement action against public authorities, if necessary, to uphold our environmental standards. The office's powers will cover all climate change legislation and hold the government to account on its commitment to reach net zero emissions by 2050.
Environment Secretary Theresa Villiers said:
Our natural environment is a vital shared resource and the need to act to secure it for generations to come is clear.

That's why our landmark Environment Bill leads a green transformation that will help our country to thrive. It positions the UK as a world leader on improving air quality, environmental biodiversity, a more circular economy, and managing our precious water resources in a changing climate.

Crucially, it also ensures that after Brexit, environmental ambition and accountability are placed more clearly than ever before at the heart of government, both now and in the future.
Further, the Bill will:
Ensure the environment is at the heart of all government policy making and that this government – and future governments – are held to account if they fail to uphold their environmental duties, including meeting net-zero by 2050, and wider long-term legally binding targets on biodiversity, air quality, water, and resource and waste efficiency.
Improve air quality - by fighting pollution so children and young people can live longer healthier lives. We will do this by setting an ambitious, legally-binding target to reduce fine particulate matter, PM2.5, and by increasing local powers to address sources of air pollution, enabling local authorities to work with families to cut harmful pollution from domestic burning by using cleaner fuels. The government will also be empowered to mandate manufacturers to recall vehicles when they do not meet the relevant environmental standards;
Restore and enhance nature - through 'biodiversity net gain' ensure that the new houses we build are delivered in a way which protects and enhances nature, helping to deliver thriving natural spaces for local communities. We will improve protection for our natural habitats in supporting a Nature Recovery Network by establishing Local Nature Recovery Strategies and giving communities a greater say in the protection of local trees;
Transform the way we manage our waste - through powers to ensure that producers take responsibility for the waste they create, introducing a consistent approach to recycling, tackling waste crime, introducing bottle deposit return schemes and more effective litter enforcement. Powers to introduce new charges will minimise the use and impacts of single use plastics;
Protect precious water resources – by increasing sustainable water management through securing long-term, resilient water and wastewater services in the face of a changing climate. Powers to direct water companies to work together to meet current and future demand for water will make planning more robust.
The Environment Bill will bring a step-change in the way we protect and enhance all parts of our natural environment. As well as introducing the Bill to Parliament today, the government will publish an updated policy statement which outlines the many transformative measures included in the Bill as well as the government's response on our consultation on tree measures.
Read more about the Environment Bill on GOV.UK.