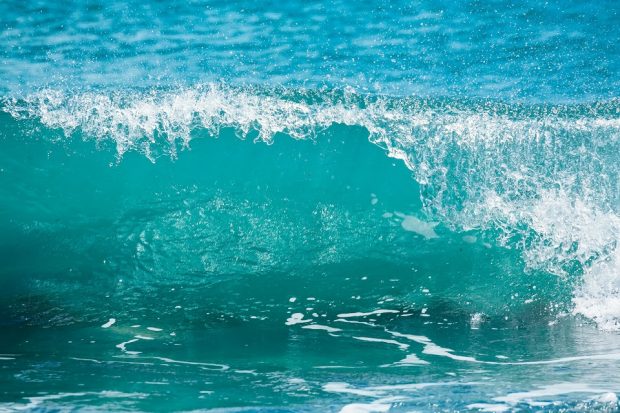 While attending the United Nations General Assembly in New York, International Environment Minister, Zac Goldsmith, announced on 24th September that ten countries have signed up to a UK-led initiative to safeguard the world's ocean and its wildlife. The initiative was endorsed by the Prime Minister, also at the United Nations General Assembly, and was welcomed by the environmental organisation Greenpeace UK.
The announcement received positive coverage on several international outlets: Oceanographic,  Business Leader, Energy Live News, Brits in Kenya, and Seychelles State House Blog, as well as on social media, including a tweet from the Finnish Minister of Environment, Krista Mikkonen, who said: "We must live up to our promise of halting the loss of #biodiversity."
The 30by30 initiative, which is pushing for at least 30 per cent of the global ocean to be protected in Marine Protected Areas by 2030, has been supported by 10 countries including:
Belize
Costa Rica
Finland
Gabon
Kenya
Seychelles
Vanuatu
Portugal
Palau, and
Belgium
The Global Ocean Alliance will push for the trebling of existing globally-agreed targets so at least a third of the ocean is safeguarded in Marine Protected Areas over the next decade. These protections help sensitive species such as seahorses, turtles and corals to thrive, and can help fight climate change by protecting key carbon habitats such as mangrove forests and seagrass meadows.
Environment Secretary, Theresa Villiers said:
The UK is taking a world-leading approach to marine conservation and is on track to safeguard nearly 50 per cent of our precious marine habitats. But we are determined to go further.

The world's ocean is a shared resource, sustaining lives and livelihoods and supporting 80 per cent of our blue planet's biodiversity. Only by working together can we protect and restore our marine environment for future generations to come.
International Environment Minister Zac Goldsmith, in New York to attend UNGA, said:
We have all seen the damage that both climate change and human exploitation has had on our most pristine environments. Our ocean is under unprecedented pressure, with appalling effects on marine biodiversity and human livelihoods.

I am delighted to be in New York to press the case for an ambitious global network of marine protected areas which will be critically important in reversing the loss of biodiversity and mitigating the impacts of climate change.
The UK is leading the way on this issue, having been the first country to call for a global 30 per cent target at the United Nations General Assembly last year.
The government's commitment to marine protection forms a key part of the 25 Year Environment Plan. As part of this plan, the government has also introduced one of the world's strongest bans on microbeads to protect our ocean, in addition to the plastic bag charge and ban on straws, stirrers and cotton buds.