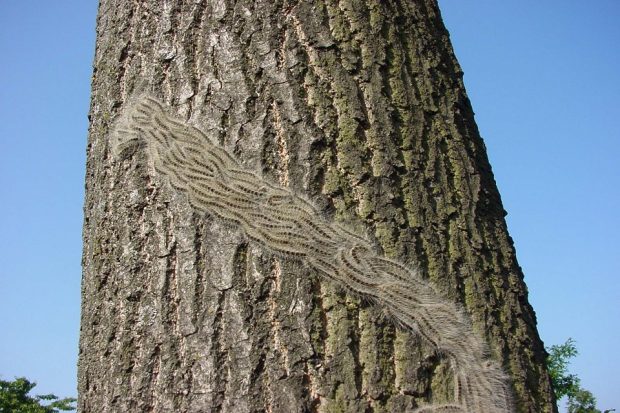 In an interview with Horticulture Week Ken Cox, the managing director of Glendoick Gardens, has criticised the government for taking too long to tackle the tree pest oak processionary moth (OPM).
Mr Cox said it has taken the government three years to introduce proper measures following a finding of OPM at the Chelsea Flower Show in 2016. This is not the case. We have had a series of measures in place since January 2013, when a statutory notification for oak was first introduced.
In 2018, we introduced measures to restrict the import of oak trees. Only last week we introduced even tighter controls on oak imports. The latest legislation means imports of larger oak trees are only allowed from OPM-free countries, from designated pest-free areas including Protected Zones (PZ) - an area of the European Union declared free of OPM; and those that have been grown under complete physical protection for their full lifetime.
Mr Cox also claims that the government ought to have a standard risk assessment in place to be able to act quickly if threatened by pests and diseases. This already happens. Since 2014, we have used the UK Plant Health Risk Register to identify and assess the various risks and inform our decisions. This risk register is the most comprehensive in the world. It also provides a technically justified approach to any measures we introduce. This means it focuses on biosecurity protection, while also taking into account the impact on businesses and individuals.
Protecting our country from pests and diseases is vital to safeguard our environment, economy and health. From 2012 to 2019, we will have invested more than £37 million into tree health research.