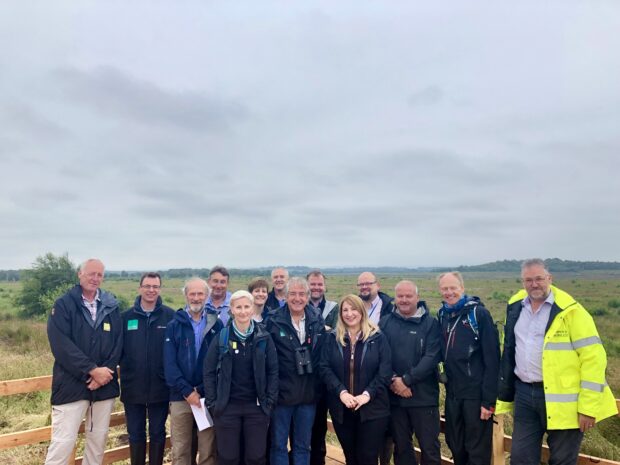 On Tuesday 9 July, Chair of Natural England Tony Juniper visited Bolton Fell Moss Site of Special Scientific Interest to officially declare a new National Nature Reserve in Cumbria – Bolton Fell and Walton Mosses National Nature Reserve. At the declaration event, Tony Juniper met with and thanked those who have helped to restore over 50 years of extensive damage at Bolton Fell Moss.
The declaration announcement has been covered by regional media in Cumbria such as News & Star with The Cumberland News and Cumbria Crack. The story has also been covered on broadcast on BBC Radio Cumbria following an interview with Natural England's Senior Reserve Manager Deborah Land, and on Heart North where Tony Juniper discussed the importance of the declaration and benefits for the environment and local community. Trade media such as ENDs Report, Energy Live News and Smallholder have also covered the story, highlighting the significance of lowland raised bogs in storing carbon to reduce greenhouse gases emitted into the earth's atmosphere, and the added protection for rare and specialist plants and animals.
Following six years of restoration under Natural England's Cumbrian BogsLIFE+ Project and funding from Defra, 50 years of extensive damage from the removal of peat and peat-forming vegetation for horticulture has been restored. This means that Bolton Fell Moss is on track to develop important peat and peat-forming vegetation, and therefore become an active carbon sink.
Soon the local community will be able to explore the full extent of the National Nature Reserve's rare and specialist wildlife and habitats, and learn more about nature conservation through outdoor learning.
Speaking at Bolton Fell, Tony Juniper, Chair of Natural England says:
Since the ice age, our active lowland raised bogs have been storing large amounts of carbon and now play a vital role in combatting the impacts of climate change.

I am therefore delighted to officially declare Bolton Fell and Walton Moss a National Nature Reserve, set to serve the local community and wildlife for future generations to come.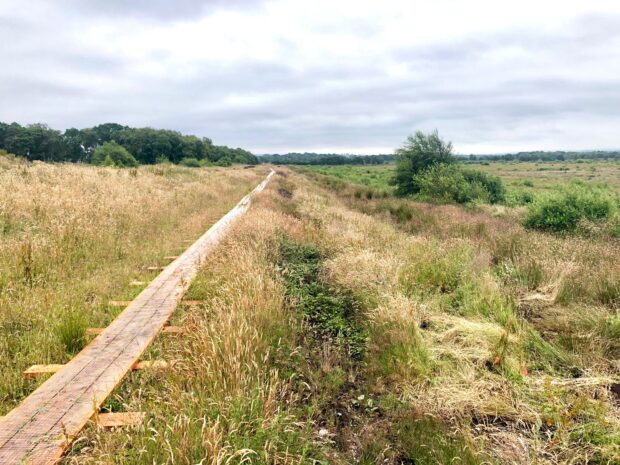 Natural England's Senior Reserve Manager, Deborah Land says:
The restoration of Bolton Fell Moss has been vital to safeguarding this important and rare habitat and it is brilliant that we can celebrate its recovery though the declaration of Bolton Fell and Walton Mosses as a National Nature Reserve.

Following the completion of the restoration of the Moss, the new National Nature Reserve will now provide valuable outdoor space for the local community to enjoy and engage with and to support outdoor learning and research.