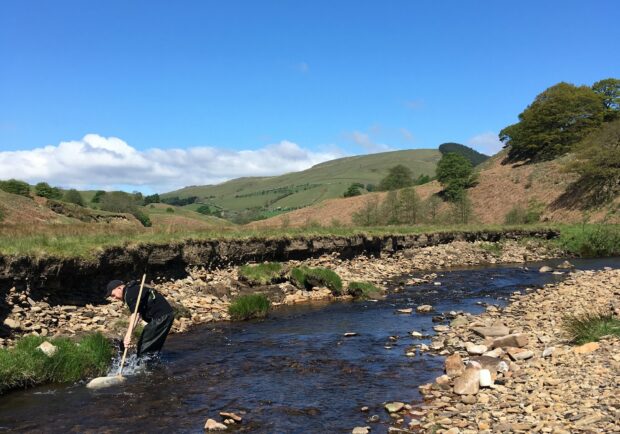 There has been widespread coverage following the Environment Agency publishing its annual report on water company performance for 2018 today.
There is coverage in the Financial Times (p.2), The Times (p.2), Daily Mail (p.22), The Guardian (p.33), BBC Radio 4's Today programme, BBC online, i (p.5) and in various regional papers including Yorkshire Post (p.1), Western Morning News (p.2), Hull Live and Northern Echo (p. 6). Coverage focuses on the increase in the number of pollution incidents after six years in decline, which are damaging the environment, threatening wildlife and putting the public at risk.
The report shows that overall water company performance has deteriorated, reversing the trend of gradual improvement in the sector since the rating system began in 2011. Environment Agency Chair Emma Howard Boyd, who has previously warned water companies they would face a tougher regulatory approach with increasing inspections, is pledging that the Environment Agency will continue to work with Ofwat to look at financial penalties to drive better environmental performance given fines are currently only a fraction of turnover.
It is the first time the Environment Agency have described water company performance as 'simply unacceptable' and Chair Emma Howard Boyd is asking companies to consider whether dividends are justifiable.
Northumbrian Water was the only company achieving the highest 4 star rating, showing that it is possible to bring in good environmental practices and limit the impact of operations on nature. The report said this improvement is to be applauded which had only been possible with focus from the top of the organisation and ongoing effort from operational teams.
In response to the findings of the report:
Environment Agency Executive Director of Operations Dr Toby Willison said:
Water companies need to clean up their act. People expect water companies to improve the environment, not pollute rivers and ensure secure supplies of water.

With only one exception, none of the companies are performing at the level we wish to see, the country expects and the environment needs. We will continue to challenge CEOs to improve company performance and we will take strong and appropriate enforcement action.

Companies performing well have a positive ripple effect on the natural environment and communities in their regions. We want all water companies to meet the expectation of their customers, the needs of environment and learn from the best practice that the leading company is demonstrating.
Environment Secretary Michael Gove said:
Water companies have a responsibility to distribute our most precious natural resource, and must act as stewards of our environment. But today's damning report by the Environment Agency shows all but one are failing to protect rivers, lakes and groundwater from serious pollution and the effects of climate change.

Northumbrian Water have demonstrated that real improvements can be made, and all water companies must now follow their lead, drop the excuse-mongering and prove that they take their environmental obligations seriously.