Today Lord Gardiner visited the Kent County Show to see the best of rural and farming life in the 'Garden of England'.
The day started with a visit to the 'Produced in Kent' tent which showcased food and drink produced across the county. The Minister particularly enjoyed sampling the Kentish Handmade Cheese from local firm Winterdale Shaw, run by a family who have been local farmers in the area since 1495.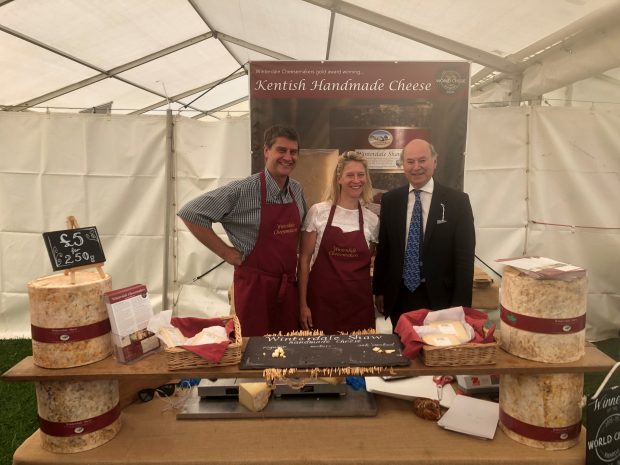 Lord Gardiner also met with Tom Holme, Chairman of the National Cherry and Soft Fruit Show, to view and sample some of the excellent locally grown produce. The show displayed top quality strawberries, cherries and even Kentish apricots, all of which showcased the high quality of British fruit sold both locally and abroad.
In the cattle lines the Minister met with Terry Whitehead, Chief Livestock Steward at the show, to view some of the top local livestock such as goats and Kent Longhorn cattle.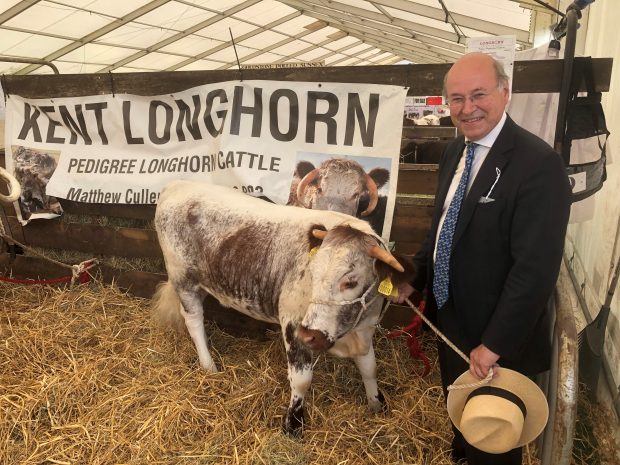 Lord Gardiner was also delighted to meet representatives of the local young farmer's association and learn about the next generation of Kentish farmers. They will be continuing the tradition of growing and maintaining great British produce in Kent into the future.
Biosecurity Minister Lord Gardiner said:
The exceptional range of high-quality produce exhibited by local farms and businesses at the Kent County Show proves why Kent is rightly known as the 'Garden of England'.

I have always enjoyed visiting this part of the world and today provided a wonderful opportunity to sample the amazing soft fruits that are grown by dedicated producers across the county.