Today (Thursday 27 June) Minister Coffey attended the second day of the Royal Norfolk Show, which celebrates the very best of the Norfolk countryside, food and farming.
On a tour of the showground, she met with local young farmers and visited the livestock lines where cattle, sheep and pigs are prepared for showing. The Minister also met Fauzie the red poll who had scooped up an award at the show.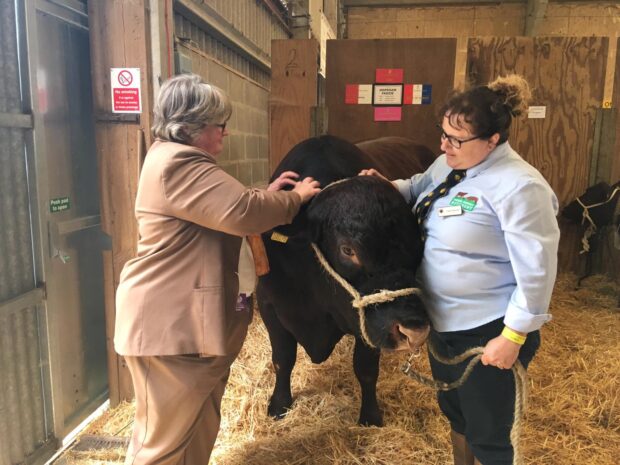 There was an opportunity to view the judging of the livestock and to meet those exhibitors who travelled to the show with the pick of their herds.
Environment Minister Therese Coffey said:
It was a pleasure to visit the Royal Norfolk Show this year and see the many rural businesses thriving in this rich agricultural part of the country.

I always enjoy meeting and speaking to local farmers and this year was no exception. It was fantastic see so many people enjoying the spectacle of the show and the best of Norfolk's produce.