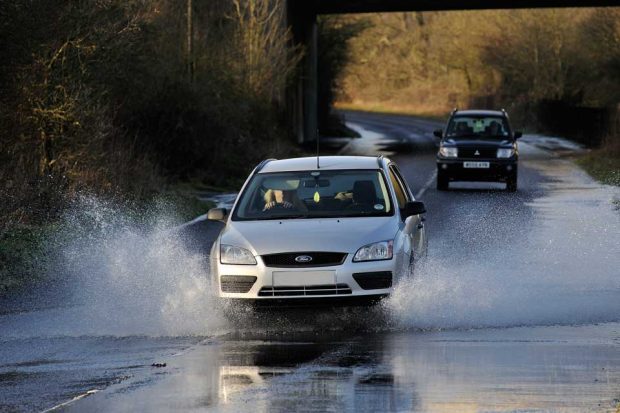 There has been widespread national, regional and trade coverage of the Environment Agency's revised Flood and Coastal Erosion Risk Management Strategy (FCERM) strategy published today, as well as of the simultaneously announced intention to launch a government call for evidence on the same topic. Coverage includes the front page splash on The Guardian and further pieces in the Daily Mirror, Daily Telegraph, BBC News Online, The Times, ITV News and the i.
The document sets out a blend of long and short term ambitions for the future of Flood and Coastal Erosion Risk Management in England up to 2100. It applies to all sources of flooding and coastal change, such as flooding from rivers and surface water.
EA Chair Emma Howard Boyd launched the strategy - which will be open to consultation – this morning, giving a speech to stakeholders at Brunel University which was followed by a panel discussion and Q&A. Clips of her interviews with BBC News and Sky News have been carried on broadcast. The EA's Director of Flood Strategy & Investment, Julie Foley, has also given interviews to BBC Radio 5Live and regional media.
Environment Agency chair Emma Howard Boyd said:
The coastline has never stayed in the same place and there have always been floods, but climate change is increasing and accelerating these threats.

We can't win a war against water by building away climate change with infinitely high flood defences. We need to develop consistent standards for flood and coastal resilience in England that help communities better understand their risk and give them more control about how to adapt and respond.
Alongside the strategy launch, Environment Minister Thérèse Coffey announced the government's intention to carry out a call for evidence to inform future action towards flood and coastal erosion risks. It will seek inputs on some of the key flood and coast policy issues that government is currently considering, informing government decisions on flood and coastal erosion later in the year.
Environment Minister Thérèse Coffey said:
Flooding and coastal erosion can have terrible consequences for people, businesses and the environment. That's why we are already providing £2.6 billion over six years, delivering more than 1,500 projects to better protect 300,000 homes.

But the threat of climate change will mean an increasing risk and preparing the country is a priority for the Government, and the nation as a whole. I am pleased to announce that we will be launching a call for evidence to inform future action towards flood and coastal erosion risks, building on the important draft strategy the Environment Agency has launched today.