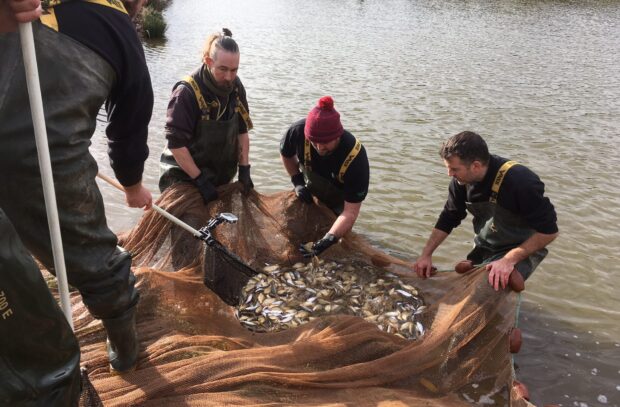 The Environment Agency's National Coarse Fish Farm near Calverton in Nottinghamshire released its annual statistics showing that 2018 showing was a record year  producing more than half a million fish.
The size of the fish produced was also a record. The press release was covered by ITV News Central including an interview with Alan Henshaw, EA team leader at Calverton explaining how the fish are used to restock waterways.
The story was also carried in the Gedling Eye and Cumbria Crack.
Kevin Austin, Head of Fisheries at the Environment Agency, said:
The fish and larvae produced by the National Coarse Fish Farm play an important role in the work of the Environment Agency and its partners to restore, improve and develop sustainable fisheries in England.

All of the fish farm's work is funded by income from fishing licence fees so it's great to see it setting new records for the number and weight of healthy fish it has produced for recovery and re-stocking.