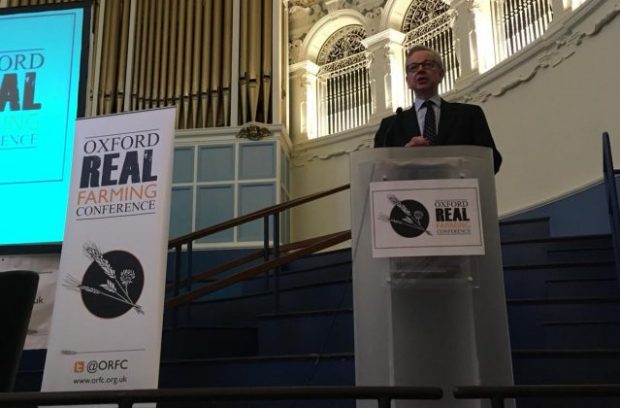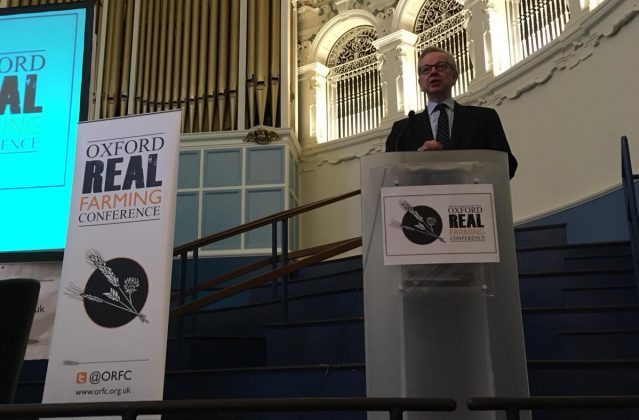 Following Environment Secretary Michael Gove's visit to the Oxford Farming Conference, there has been widespread coverage of his keynote speech.
Today's coverage mainly focuses on his warnings that there would be "considerable turbulence" for British farmers in the event of no-deal, with new export tariffs and border checks being in place. As the Environment Secretary said, the government is doing everything possible to mitigate those costs and is developing plans to help support the industry in a variety of contingencies. There is a major programme of work across Defra to ensure the UK is fully prepared for our exit. Businesses should rest assured that we are prepared for any scenario and that we have resources in place to ensure a smooth and orderly transition.
Full coverage includes the Financial Times, The Times, The Sun, BBC News, The I, Yorkshire Post, Eastern Daily Press, Western Morning News and City AM.
An article from The Independent focuses on claims made by the chairman of the Nature Friendly Farming Network, Martin Lines, that the government's Agriculture Bill does not provide enough protection for the environment and leaves food production at risk.
As covered in yesterday's blog, we already have strong environmental standards in place to prevent farmers from doing damage to our natural environment, and these will remain in place after 29 March.
The government's future agricultural policy will go further than any previous regime to protect and enhance our natural environment, moving away from land-based subsidies to rewarding farmers and land managers for the delivery of environmental outcomes that benefit us all.
Last summer, the Prime Minister announced that we will be establishing a new independent, statutory body as part of the Environment Bill. This will play an essential role in holding the Government to account on environmental standards after we leave the European Union.
You can read the Environment Secretary's full speech from the Oxford Farming Conference here.