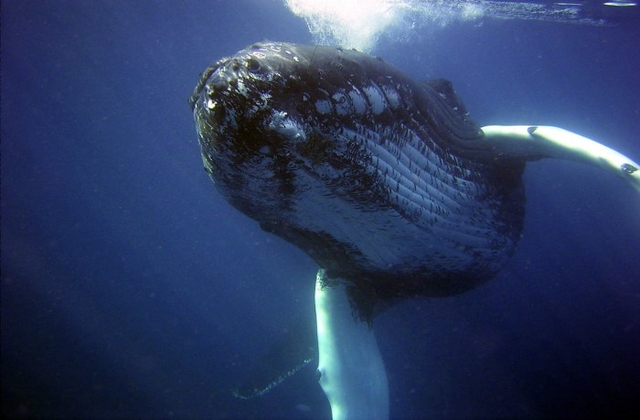 There is widespread coverage of Japan's decision to leave the International Whaling Commission (IWC). The Times, Guardian and Daily Mail praise the Environment Secretary Michael Gove for joining international condemnation of Japan's decision.
On Boxing Day, Michael Gove tweeted , "Extremely disappointed to hear that Japan has decided to withdraw from the International Whaling Commission to resume commercial whaling. The UK is strongly opposed to commercial whaling and will continue to fight for the protection and welfare of these majestic mammals."
The UK will continue to champion strong global conservation and welfare of cetaceans. We will support the vision for the IWC, set out in the Florianópolis Declaration at IWC67, which puts conservation at the heart of the IWC without the need for commercial or scientific whaling.
The UK will continue to play a key role collaborating with like-minded member states and constructively reaching out to all Parties of the IWC. The UK will actively support the IWC in upholding the moratorium on commercial whaling and tackling multiple threats to cetaceans, including bycatch, entanglement, ghost gear, underwater noise and ship strikes, as well as leading on improving cetacean welfare.
The UK, in its new role as member of the IWC's Bureau and vice-chair of the Organisational Efficiency Working Group, will help drive institutional and governance improvements. We look forward to working intersessionally with all Parties to continue to modernise the IWC and deliver the commitments made at IWC67.
The IWC is the only truly global body with the competence and mandate for the conservation and management of cetaceans. It has a critical role in international cooperation and it is, therefore, essential that countries with an interest in cetaceans engage with the IWC in a constructive way. Only then are we truly ensuring good ocean governance and delivering on our international commitments.
At the heart of all of this is our relentless focus on improving outcomes for these majestic, and, in some instances, highly threatened, marine mammals.