Introducing the Ivory Act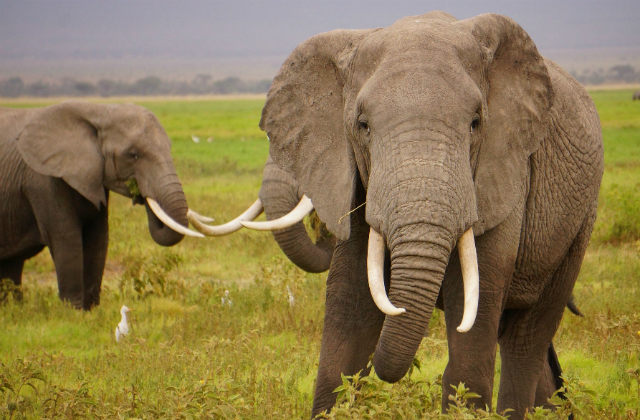 There has been coverage of the Ivory Bill being granted Royal Assent and becoming the Ivory Act 2018 in the Sun, CBBC Newsround and the Antiques Trade Gazette.
NGOs and celebrities including Strictly Come Dancing judge, Bruno Tonioli have all welcomed one of the world's toughest bans on ivory sales becoming law in the UK .It is expected to come into force in late 2019.
The number of elephants has declined by almost a third in the last decade and around 20,000 a year are still being slaughtered due to the global demand for ivory.
This is the first piece of primary legislation to become an Act of Parliament from Defra since the Water Act 2014.
Environment Secretary, Michael Gove said:
It is an extraordinary achievement to have passed this Act of Parliament. The Ivory Act is a landmark in our fight to protect wildlife and the environment. The speed of its passage through Parliament shows the strength of feeling on all sides of the House on this critical issue.

The UK has shown global leadership and delivered on a key commitment in the 25 Year Environment Plan. We are determined to end this insidious trade and make sure ivory is never seen as a commodity for financial gain or a status symbol.
EU and single-use plastics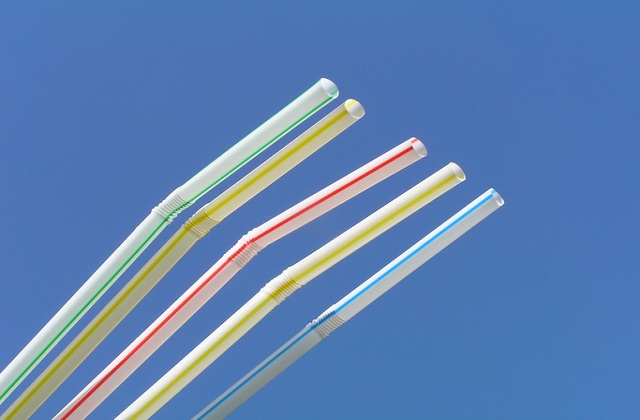 The Times and the Financial Times report that yesterday the presidency of the European Council reached a provisional agreement with the European Parliament on a new directive to ban a range of single-use plastics to tackle plastic pollution in oceans.
The proposals include a ban on plastic cutlery and plates, cotton buds, straws, drink-stirrers and balloon sticks.
The Times reports a Sinn Féin MEP notes the final text agreed had been diluted and did not contain the ambition shown in earlier proposals.
EU Member States still have to back the directive before it becomes law.
We are making great strides to tackle the plastic that blights our streets, rivers and oceans – protecting wildlife from ingesting harmful plastic by introducing a world-leading ban on microbeads in rinse-off personal care products, which the EU hasn't done. We have also introduced a highly successful plastic bag charge which has seen over 15 billion plastic bags taken out of circulation.
Our new Resources and Waste Strategy is clear we will match or where economically practicable exceed the Directive's ambition.
A Defra spokesperson said:
We are pleased to see the EU following our lead. The UK Government continues to set a global example in the battle to tackle plastics, recently consulting to ban plastic straws, cotton buds and stirrers.

We have been clear that we will match or where economically practicable exceed the Directive's ambition. As we deliver a Green Brexit, the UK will continue to show global leadership in setting even higher environmental standards.
The Government will also introduce a world-leading new tax on plastic packaging which doesn't meet a minimum threshold of at least 30% recycled content from April 2022, subject to consultation, to courage greater use of recycled plastic to tackle the problem of plastic waste and protect our environment.
The Government has committed up to £66.4 million of UK Aid to tackle plastic pollution through the Commonwealth, which will help developing countries stop plastic pollution from entering the oceans in the first place.
The ground-breaking Commonwealth Clean Oceans Alliance (CCOA) with our partner Vanuatu calls on Commonwealth countries to pledge action, whether by banning microbeads in personal care and cosmetic rinse off products, committing to cutting down on single-use plastic bags, or taking steps to eliminate plastic waste. With over a third of the Commonwealth pledging support to the CCOA, we have a significant opportunity to drive forward ambitious global action.
We have also committed to removing consumer single-use plastics from central government buildings by 2020. This extends to our global operations, with the Foreign and Commonwealth Office (FCO) announcing that they would eliminate the use of avoidable single-use plastics from UK operations by the end of 2018, and from global operations by 2020.
However we recognise there is more work to do which is why we have introduced plans to extend the existing plastic bag charge, have consulted on restricting the sale and supply plastic straws, cotton buds, and stirrers, and will consult on introducing a deposit return scheme for single use drink containers shortly.