Support for crisp packet recycling scheme
There is widespread positive coverage this morning of Walkers' Crisps announcing a nationwide UK crisp packet recycling scheme, including on BBC Breakfast and throughout the morning's newspapers.
Coverage leads on the Environment Secretary's praise for the scheme, which will be run in partnership with TerraCycle. People will be able to take empty crisp packets to one of 500 recycling drop-off points across the country.
If there isn't a drop-off point nearby, people can download a label from the TerraCycle website and arrange to have the packets collected from home, free of charge. The packets will then be sent to TerraCycle who will clean them and shred them ready to be made into small plastic pellets, which will be used to make everyday items such as outdoor furniture, watering cans, trays, and even roofing and flooring.
Environment Secretary Michael Gove said:
As the custodians of our planet, we must take action now to protect our oceans and wildlife from single-use plastic pollution. Walkers are setting a fine example with this new scheme, and I want to see other companies step-up, follow suit and reduce their environmental impact.

Through our 25 Year Environment Plan we have committed to eliminating avoidable plastic waste, and we will continue to take decisive action to protect our precious environment.
Bluetongue virus detection in Yorkshire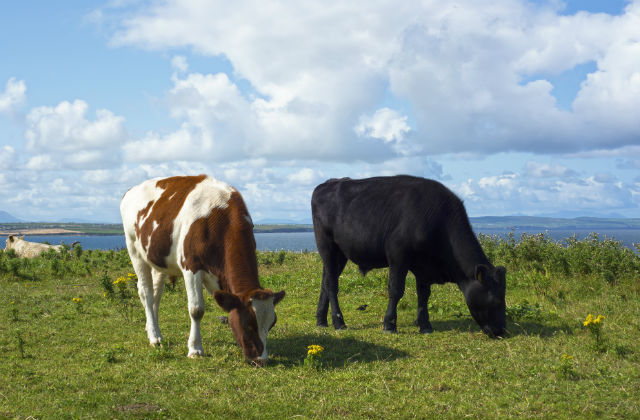 Following our announcement last week of the detection of the animal disease Bluetongue virus, there was coverage in Yorkshire Post and Agriland, Farming UK, with Farmer's Weekly
This focussed on the fact that this virus is no threat to human health or food safety and on calls from the Chief Veterinary Officer urging people to be vigilant and for farmers to be aware of the risks of bringing animals from disease-affected areas into their flocks and herds.
Two consignments were brought to two separate premises in Yorkshire, where the Animal and Plant Health Agency and the Pirbright Institute identified the disease as a part of routine post import testing. The third consignment was taken to premises in Northern Ireland.
The UK Chief Veterinary Officer, Christine Middlemiss, said:
Farmers must be aware of the risks of bringing animals from disease-affected areas into their flocks and herds. It is vitally important that we keep this disease out.

This detection is a further example of our robust disease surveillance measures in action, but I urge farmers to remain vigilant. They need to work with importers to make sure effective vaccination needs are complied with and that all animals are sourced responsibly.