£16 million Teesside flood scheme complete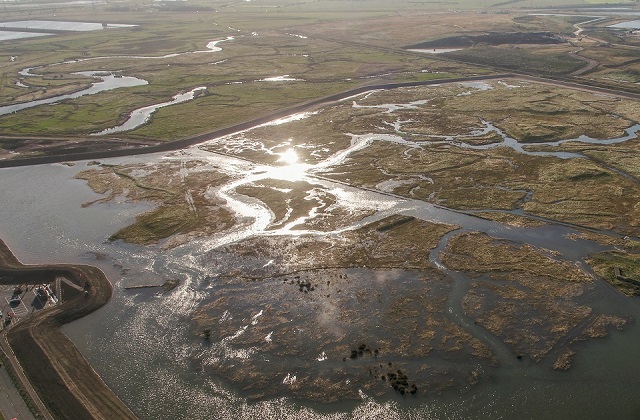 Yesterday the Environment Agency officially opened its Port Clarence and Greatham South flood scheme in Teeside. The opening was reported by BBC Look North, ITV Tyne Tees, BBC Radio Tees, The Hartlepool Mail and the Middlesbrough Gazette.
Costing almost £16 million, the Port Clarence and Greatham South project has increased flood protection to to 350 homes and 32 businesses in the area while also creating new habitat the size of over 90 football pitches for local wildlife.
Throughout the project the Environment Agency has worked closely with the RSPB and Natural England to create a scheme which maximises benefits for the internationally designated habitat which includes rare birds as well as seals. The new habitats also feature both a brand new bird hide and seal hide to give nature-lovers a close-up view of these stunning local species.
Environment Minister Thérèse Coffey said:
When I visited Teesside in 2017 I was able to speak with the local industry representatives, the Environment Agency and the RSPB about the plans for this new flood defence scheme.

I am delighted it is now open, better protecting hundreds of homes and businesses, helping the local economy and enhancing the natural environment by creating an important new habitat for wildlife and birds.

This £16 million scheme forms part of the government's commitment to better protect 300,000 thousand homes from flooding. We are investing over £2.3 billion across the country – boosting our resilience as a nation, helping our communities to grow and prosper.
Sir James Bevan, Chief Executive of the Environment Agency, said:
Floods destroy lives and livelihoods. This project is a perfect example of how flood schemes can benefit everyone: communities, businesses and wildlife. We have worked closely with our partners to design a scheme which will provide better flood protection for years to come whilst also helping bird and seal populations to thrive.

This forms part of our commitment to invest over £75million on flood defences across the north-east of England between 2015 and 2021, better protecting thousands of homes and businesses.
Chris Francis, Senior Site Manager at RSPB Saltholme, said:
Over the years much of the valuable natural habitat of Tees Estuary has been lost to industry and agriculture. The breaching of the old flood defence means that a large area will be reconnected to the estuary and will eventually return to its natural saltmarsh habitat, which will provide an important feeding ground for many wading birds and wildfowl, especially during the winter months.
Natural flood management in Suffolk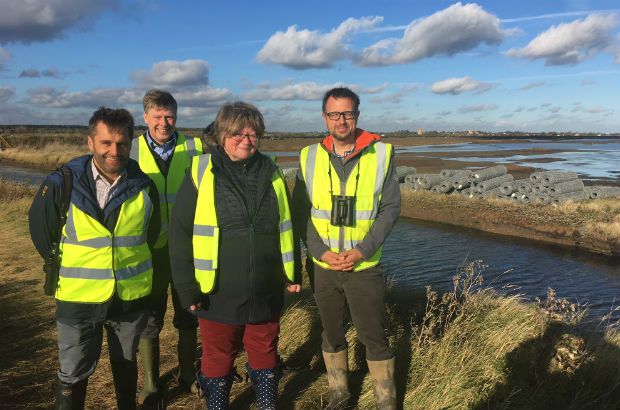 It is 18 months since the government announced a £15million Natural Flood Management (NFM) programme split between smaller community led projects and catchment wide schemes. Floods Minister, Thérèse Coffey recently visited the construction site of one scheme in Suffolk.
The project at Havergate Island off the coast of Suffolk received funding from the £1.8 million awarded to 34 community-led initiatives as part of a government funded competition.
Work is currently underway to lower a 650 metre section of the seawall surrounding the island by nearly half a metre and will enable the RSPB to safeguard the unique Suffolk Coast nature reserve's habitats against the impact of increasingly frequent storm surges predicted as a result of climate change.
Visiting the island nature reserve in her Suffolk Coastal constituency last week, Floods Minister and Suffolk Coastal MP, Thérèse Coffey said:
This project to protect Havergate Island is a fine example of Natural Flood Management (NFM) and I'm delighted to see for myself how the works are progressing. Flood defence technology and engineering is improving all the time and the project shows how by using a mix of natural and concrete defences, we can provide the best flood protection for individual areas.

Suffolk is just one of the areas across England benefitting from our £15m investment in NFM and in the record £2.6billion we are investing overall to better protect against flooding.
The first of its kind competition launched in March 2017 brought forward innovative plans to use landscape features such as ponds, banks, meanders, channels, and trees to store, drain or slow flood water.
Funding in Northern England has allowed works to begin in South Yorkshire on the Papermill Dyke NFM project. Managed by Yorkshire Wildlife Trust, already 2 hectares (ha) of wet woodland has been restored and work continues on a further 4.4ha of wet grassland this winter.
The remaining £13.2 million was allocated to 26 catchment scale projects to develop larger scale projects which will benefit wider areas; with Cumbria, Greater Manchester Merseyside and Cheshire and Wolsingham all receiving over £1m of funding.
The Weardale project, led by the Environment Agency, has £2.1m to install natural features across 100km2 area using a range of techniques including peatland restoration.
Early in 2019 work will begin in the Monksilver and Doniford Catchments, found in South West England. The project is again led by the Environment Agency and has £400,000 to implement a wide range of features including leaky woody structures, floodplain reconnection, tree planting and peatland restoration.
Minister Coffey urges council to continue recycling plastic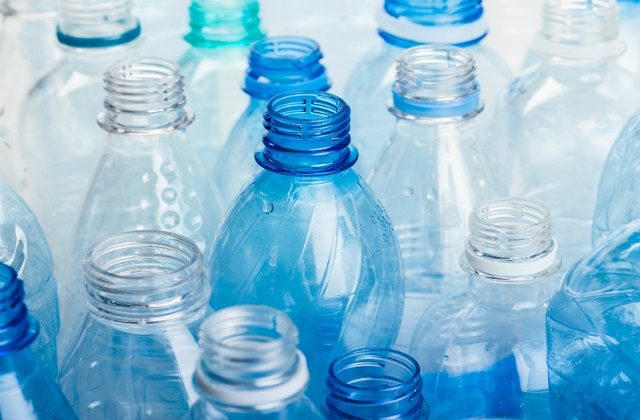 The Telegraph reports Environment Minister Thérèse Coffey has written to Swindon Borough Council urging them to reconsider plans to stop collecting plastic for recycling.
The council last month indicated its intention to tell households to put mixed plastic items, such as yogurt pots and plastic trays, in the bin with regular waste.
In her letter, Minister Coffey highlighted her concerns and urged the council to reconsider. She said:
Swindon Borough Council's recycling rate has dropped nearly 12 percentage points since 2010 to 38%. It is for this reason that I find the news that Swindon Borough Council proposes to drop plastic collections for recycling concerning. This is surely a regressive step."

The council says it is considering the move as they believe 'low grade' plastic can often end up in landfill and not recycled. Their cabinet member for highways and the environment, Cllr Maureen Penny, told the Telegraph no decision has been made and they are currently running a consultation.

Recycling plant Suez's external affairs director, Adam Read, is also quoted in the Telegraph's piece, saying Swindon's proposal 'sends a wrong message to households that they can simply throw things in the bin after years of getting them into the recycling habit.
The Minister's intervention is also covered by the Swindon Advertiser.
The government is committed to increasing the amount of waste we recycle and wants local authorities to respond positively and constructively to residents' desires to recycle more and not to withdraw services.
Last week, the Chancellor announced a new tax on plastic packaging containing less than 30% recycled material. This, together with the £20m pledged to boost recycling and innovation, will help to improve recycling of plastics.
Minister Rutley visits Scottish drinks industry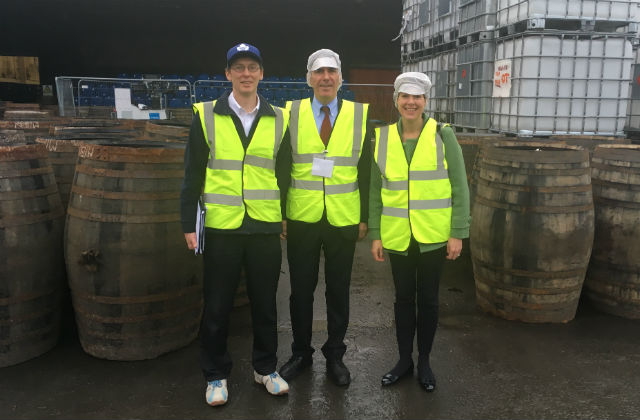 Yesterday, Food Minister David Rutley visited a number of drinks businesses and industry bodies based in Edinburgh.
During his trip he heard more about the Scottish food and drink industry, meeting with the Food and Drink Federation (FDF) Scotland and members of the Scotch Whisky Association.
He also toured the site at independent bottling company Broxburn Bottlers, to see the processes involved in the bottling aspect of the supply chain.
Yesterday's visit was the latest in a series of fact-finding trips that Minister Rutley is making to UK food and drink businesses. It follows a visit earlier in the week to Yorkshire-based food retailers and a recent visit to Tate & Lyle's original refinery in London's East End.