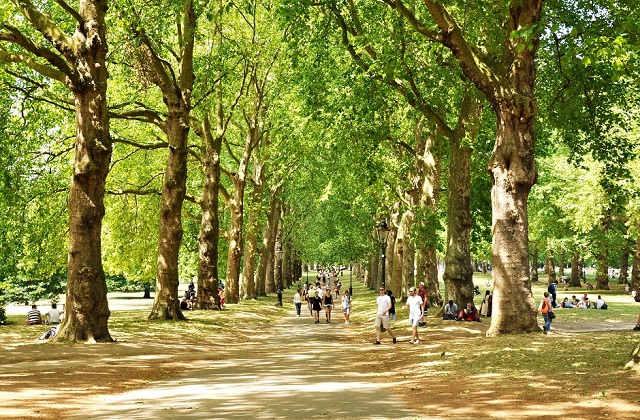 The Yorkshire Post has today covered the release of our new Urban Tree Manual, a toolkit that provides advice on selecting the right tree for the right place in towns and cities.
Launched by the government's Tree Champion Sir William Worsley, who also wrote anop-ed for the Yorkshire Post on the topic , the manual looks to ensure the views of local communities are at the heart of decision-making and residents are properly consulted before street trees are felled.
In the op-ed Sir William called for stronger protections for street trees in a bid to stop unnecessary felling.
Sir William Worsley said:
Whether they're rooted in countryside woodland or in urban cityscapes, trees make our environment more attractive and a healthier place to live and work – which is why expertise in the planting and maintenance of urban trees is vital.

I hope this Urban Tree Manual will help to improve decision-making around the country to make sure our invaluable trees are preserved now - and for future generations.
The release of the Urban Tree Manual forms part of the government's wider work to protect and promote our precious trees, including our commitment to plant one million trees in our towns and cities and eleven million trees nationwide over the course of this parliament.