Farming technical notices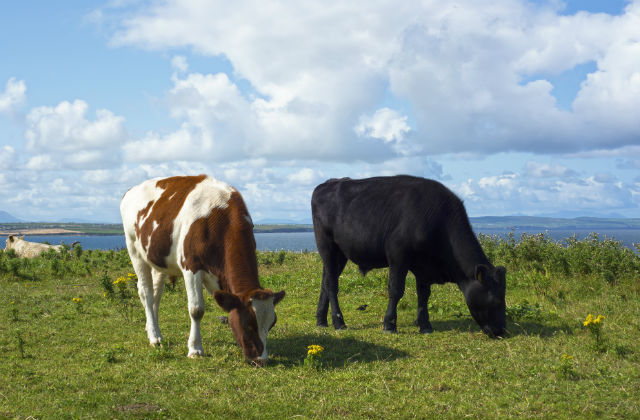 Two 'no deal' technical notices relating to farming were published yesterday, setting out what will happen in the unlikely event of a 'no deal' exit from the EU.
One of these is about payments to farmers. It reaffirms that we will commit the same cash total for farm support until the end of this Parliament, expected in 2022. It is important to make clear that this refers to the overall funding envelope for farm support, rather than individual payments to farmers.  As we have set out, once we leave the EU we want to move away from current subsidies to a new system of public money for the provision of public goods, including the work that farmers do to protect the environment. We are planning a phased transition period to this new system, giving farmers time to adjust.
The second technical notice is about Rural Development Programme Funding. It sets out that even if the UK leaves with no deal, any projects that have been agreed before the end of 2020 will be funded for their full lifetime.
All the technical notices published yesterday are available to read here.
Major deal for UK dairy and growers in China
The UK dairy sector is set to receive a multi-million pound export boost, after China agreed to import UK dairy products made with milk from third countries.
The agreement is estimated to be worth £240 million over 5 years to the UK, coming after a meeting yesterday between International Trade Secretary Dr Liam Fox MP and China's General Administration of Customs.
With demand for most dairy categories growing by more than 20 per cent each year in China, it is one of the country's fastest growing areas of food demand. The UK exported over £96 million of dairy products to China in 2017.
This deal means that producers will have increased flexibility on sourcing the dairy they use for their products, as reported in the Daily Express and The Times today.
Environment Secretary Michael Gove MP said:
Our world-class dairy producers already export £1.7 billion worth of produce per year.

This milestone will help to unlock the UK food and drink industry's full potential forging new trading relationships around the globe.

This step shows we can be a truly outward looking Britain outside the European Union.
And in a boost for UK growers, China's developing taste for chips and crisps will soon be fuelled by British spuds under a new trade deal which enables the UK to export seed potatoes to the world's largest consumer of the versatile vegetable.
The deal, negotiated by Defra, Department for International Trade and the Scottish Government, is expected to bring major benefits to Scotland, with around 70% of the 100,000 tonnes of seed potatoes exported annually from the UK coming from Scottish farms.
The seed potato export market is already worth an annual £90 million to the UK, with some varieties fetching up to £900 per tonne because of the health and high-quality.
As China's demand for potato-based foods increases, the spud is now China's fourth staple crop after rice, corn and wheat – with demand increasing at a rapid rate.
The agreement was signed by Dr Fox at the Chinese Joint Economic Trade Commission (JETCO) in Beijing during his visit to China this week.