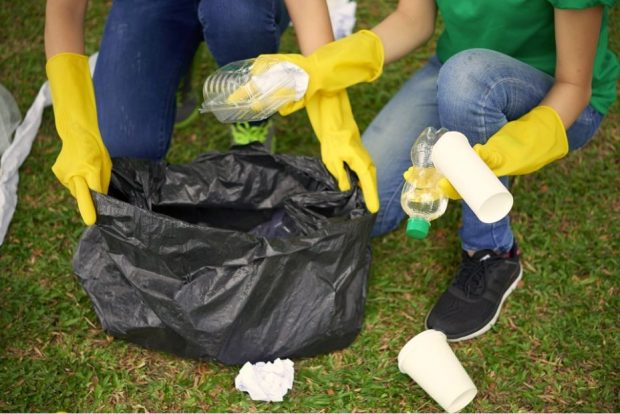 Today we announced over £300,000 of funding to encourage local groups to come up with innovative ways to tackle litter in their communities, with grants of up to £10,000 available per project.
Successful projects in round 1 included developing bins to prevent seagulls from scattering litter on beaches, working with river users to reduce plastic getting into rivers, measures to tackle littering by football fans, and working with hauliers and business owners to reduce roadside litter.
As part of the Fund, Defra is also preparing to launch a 'digital innovation challenge' to help find innovative digital and technological solutions to local litter challenges.
The Litter Innovation Fund was set up as part of the Government's Litter Strategy for England which was launched in April 2017. A total of £450,000 is available for funding to local projects, with 10% of the fund being dedicated to preventing marine litter.
Environment Minister Thérèse Coffey said:
This Government is tough on tackling litter which if left unchecked makes our towns and cities less pleasant places, poisons our wildlife, and blights our countryside.

That is why we are providing grants of up to £10,000 for communities to come up with creative solutions to tackle litter in their local area and I encourage local groups to apply.

It is only through government and communities working together that we will affect the long-term behavioural change that is needed to tackle this scourge, and leave the environment in a better state than we inherited it.
Communities Minister Rishi Sunak said:
We are determined to make our cities, towns and countryside greener, cleaner and tidier environments for all.

Brilliant ideas to make that happen were realised with the first round of funding. Now, we're looking for people to come forward with inventive and impactful projects to build on that and our wider strategy to substantially reduce litter.
Keep Britain Tidy Chief Executive Allison Ogden-Newton said:
Innovation is a vital part of turning the tide on litter. We need to find new ways to change the behaviour of those who think it is OK to drop their rubbish on the ground and new solutions that make it easier for people to do the right thing.

It is fantastic to see the Government supporting innovation through this scheme, which is helping organisations and communities develop exciting new ideas and approaches, and at Keep Britain Tidy we are delighted to be receiving funds to enable us to test new behavioural interventions through our award-winning Centre for Social Innovation.
Keeping the country's streets clean cost local Government almost £700 million last year. Much of this is avoidable litter, and money that could be better spent in the community. Despite this, a worrying 1 in 5 people admit to dropping litter, with a recent study showing 1 in 4 people admit to 'careful littering' such as leaving drinks cans or coffee cups on window ledges.
The Litter Innovation Fund application window closes 5 October.