On today's blog we look at export success as global sales of UK food and drink soar, grouse moor owners and the Monsanto court ruling on glyphosate.
Export success as global sales of UK food and drink soar
New figures show food and drink exports hit a record level of £10.6 billion for the first half of 2018 – up by 4% compared to last year.
As reported by the Express, Daily Mail, Farming UK, AgriLand and Food Ingredients First, UK food and drink businesses are now selling their products to over 200 global markets. The US, China and Hong Kong are amongst the top countries importing the best of British.
UK seasonal favourites are also in demand abroad – in the first half of the year 64 million litres of ice cream and over 500 tonnes of strawberries were shipped to foreign shores.
Exports of traditional barbeque produce, such as sausages and cuts of beef have risen by 48% and 17% respectively. This is due in part to new meat export markets opening in recent years – and will be bolstered further in the future by the recent announcement that China will lift their BSE ban on British beef, which is estimated to generate £250 million in the first five years alone. Taiwan will also soon be importing UK pork for the first time – worth an estimated £50 million over five years to the UK's industry.
Iconic British produce such as whisky, worth £2 billion, beer worth £235 million, and smoked salmon worth £308 million are also being snapped up from international supermarket shelves.
Food Minister George Eustice said:
Consumers across the globe know British produce is delicious. They also know it is high in quality and backed by high standards of animal welfare. This is why we are continuing to see a huge growth in the worldwide demand for the best of what British farmers and food producers have to offer.

This world-leading industry already boosts our economy by over £110 billion each year, and leaving the EU will give our food and drink producers an unparalleled opportunity to tap into more markets and take advantage of the UK's position as a truly global nation.
The Guardian and grouse moor owners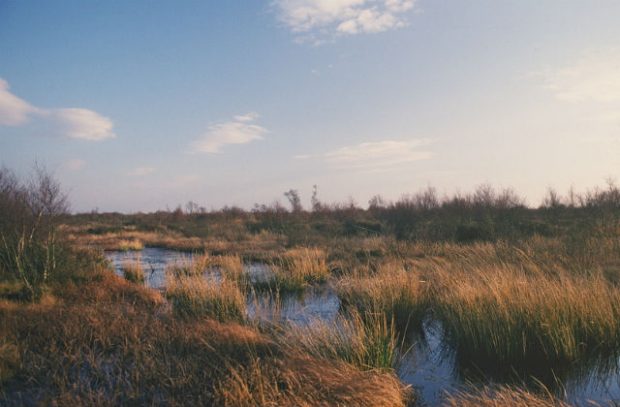 The Guardian has today reported that the government has been accused of letting wealthy grouse moor owners "off the hook" by not enforcing a compulsory ban on burning heather on moorland estates.
Campaign groups argue that landowners who burn heather to help boost the numbers of grouse leave bare peat exposed to the air – harming wildlife that lives in the peatland – and that a voluntary ban is not sufficient.  The paper reports that the European Commission has launched an investigation into the government's approach to rotational burning on blanket bog.
The government is committed to ending the practice of rotational burning on blanket bog, and we have made rapid progress following the introduction of our voluntary approach. As at 7 August, we have received 157 signed voluntary commitments from landowners to cease rotational burning, representing three-quarters of those that were issued, and we are working with the remaining landowners to secure agreements. However, we have also made clear that if this voluntary approach is not successful , we will look at how best to introduce a legal framework.
In addition, we have established a £10 million peatlands restoration fund and awarded grants to four partnership projects including areas of blanket bog.
A Defra spokesperson said:
Protecting blanket bogs is a priority.

We have made rapid progress over the last six months - 157 landowners have committed to cease rotational burning, up from three a year ago, representing the vast majority of blanket bog in England. Natural England is now working closely with these landowners to put management plans in place as soon as possible.

However the Environment Secretary has made clear that we will take steps to introduce legislation if our constructive, voluntary approach does not deliver.

We are in close contact with the European Commission on this important issue and are keeping them regularly updated.
Monsanto court ruling
National media, including BBC News Online, Daily Mail and The Guardian, have reported the agrochemical giant Monsanto has been ordered by a California judge to pay $289m (£226m) damages to a man who said ingredients used in a weedkiller had caused his cancer.
The claimant, groundsman Dewayne Johnson, was diagnosed with non-Hodgkin's lymphoma in 2014. His lawyers said he regularly used a form of RangerPro while working at a school in Benicia, California. The landmark lawsuit was the first to go to trial alleging a glyphosate link to cancer.
In a statement Bayer, who own Monsanto, said: "Bayer is confident, based on the strength of the science, the conclusions of regulators around the world and decades of experience, that glyphosate is safe for use and does not cause cancer when used according to the label."
Monsanto said it intends to appeal against the verdict.
Glyphosate is the world's most common weedkiller.
The European Commission recently granted the product another five-year licence for use in the EU.
The UK Government's priority is the protection of people and the environment and decisions on the use of pesticides should be based on a careful scientific assessment of the risks. Once outside the EU, we will continue to make decisions on pesticides based on the best available science.