On today's blog we're looking at Morrisons announcing a trial deposit return scheme (DRS) for plastic bottles, Bees Needs week and the Environment Agency's publication of their annual report.
Morrisons trials deposit return scheme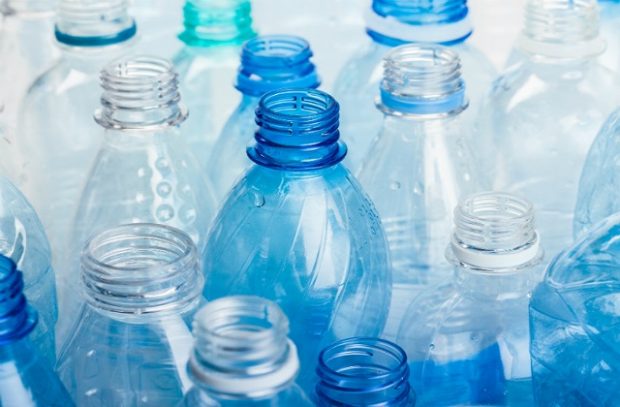 There is widespread coverage this morning of supermarket chain Morrisons announcing a trial deposit return scheme (DRS) for plastic bottles.
The Times, BBC Online and the Sun are among the outlets which report on the scheme, which will run for six months in Skipton, North Yorkshire and East Kilbride, South Lanarkshire. Customers who bring their used plastic bottles to reverse vending machines in the shops will be able to get 10p per bottle off their shopping or donate the same amount to charity.
We welcome the trial scheme. In March, the UK government confirmed it will introduce a deposit return scheme in England for single use drinks containers, subject to consultation later this year.
Last week, Ministers from the UK Government and devolved administrations in Scotland, Wales and Northern Ireland met to agree to a set of principles and common objectives, which provides the basis for further work around the potential for deeper co-operation on the design and operation of a deposit return scheme across the UK.
Government has recently announced a range of measures to eliminate all avoidable plastic waste including a world-leading ban microbeads and proposals to extend the 5p plastic bag charge. Earlier this year the government also announced its intention to ban the sale of plastic straws, plastic-stemmed cotton buds, and stirrers, and launched a call for evidence on using the tax system or charges to address single-use plastic waste.
Citizen science helps record vital data on rare bumblebees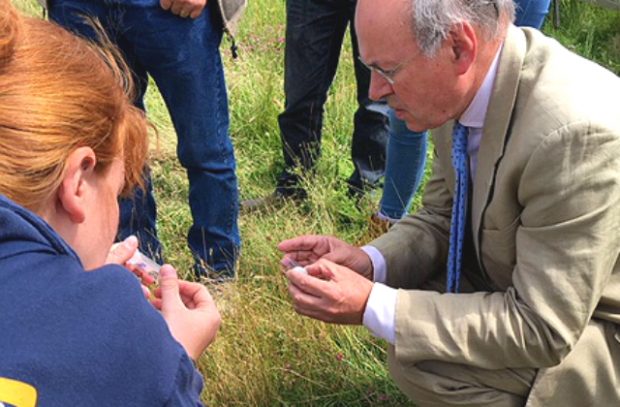 To round off a fantastic hive of activity around this week's Bees Needs Week 2018, Biosecurity Minister Lord Gardiner today visited the Bumblebee Conservation Trust's projects at RSPB Dungeness National Nature Reserve and spoke to BBC South East.
The week-long annual campaign aims to bring a wide range of organisations and businesses together to raise awareness of the importance of bees and other precious pollinators – and share simple actions we can take to help them, such as planting pollinator-friendly flowers.
The minister and media heard how citizen scientists and Trust staff currently searching for the Short-haired Bumblebee on the reserve have recorded an increase in other rare species along the way – including the rare Brown-banded Carder Bee, the Moss Carder Bee and the Ruderal Bumblebee.
The Short-haired Bumblebee was officially declared extinct in the UK in 2000.
In 2009 a project was formed by a partnership of BBCT, RSPB and Natural England which aimed to reintroduce the species. Five years of reintroductions were undertaken from 2012. Staff from BBCT have been working with a team of volunteers to monitor bumblebee populations across the reintroduction area.
During his visit Lord Gardiner met with conservationists and 'Bee Walker' volunteers and helped collect data showing that a number of rare bees are making the restored wild flower meadows their forever home.
Environment Agency publishes annual report
Today the Environment Agency published its Annual Report and Accounts for 2017-2018.
The report highlights a number of successes including: 1.3bn spent on protecting the environment, over 2,000 km of river habitats created and 45,00 additional homes protected from flooding.
Emma Howard Boyd, Chair of the Environment Agency, said:
The report demonstrates the commitment of all those who work for the Environment Agency to do the right thing for the environment, to create a better place for people and wildlife, and to go the extra mile for the communities we serve.

Over the course of the past year the Environment Agency has made good progress towards the goals set out in the government's 25 Year Environment Plan, reducing pollution, enhancing habitats, protecting more homes from flooding and strengthening our incident response capabilities.

The Environment Agency is here to create a better place for people and wildlife, delivering flood protection and water security, regulating industry and supporting sustainable growth across the country.