Operation Thunderstorm tackles illegal wildlife trade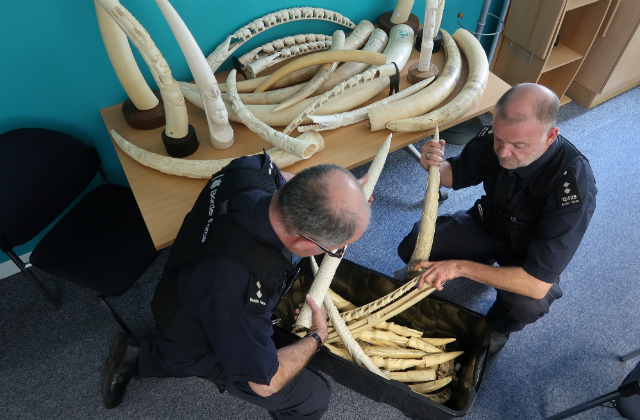 The Sunday Express looked at 'Operation Thunderstorm' and highlighted the work of the UK Border Force making seizures of ivory and other banned items.
The month-long crackdown during May on the illegal trade in flora and fauna involved 92 countries and was a concerted strike against wildlife traffickers and their £17billion-a-year illicit enterprises. Around the world suspects were arrested and seizures of animals, ivory and bushmeat were made.
Border Force officers made 276 seizures containing tens of thousands of products banned under CITES (the Convention on International Trade in Endangered Species) at UK ports and airports. This included nearly 7 kilograms of illegal ivory and 120 live orchid plants.
UK-funding has continued to support the International Consortium on Combating Wildlife Crime (ICCWC), the organisation behind the coordination of 'Operation Thunderstorm'. In November 2017, Britain pledged £4 million of funding over the next four years to fund ICCWC international programmes helping to stop the illegal wildlife trade.
Environment Secretary, Michael Gove said:
I welcome this coordinated international action. Border Force is helping the UK to show global leadership in combatting the illegal wildlife trade. We must work with our partners in the International Consortium on Combating Wildlife Crime's 'Operation Thunderstorm' as wildlife crime does not respect borders.

We are introducing one of the world's toughest bans on ivory sales. Later this year we will host the next international Illegal Wildlife Trade conference in London.
BBC's Countryfile reports on CSOs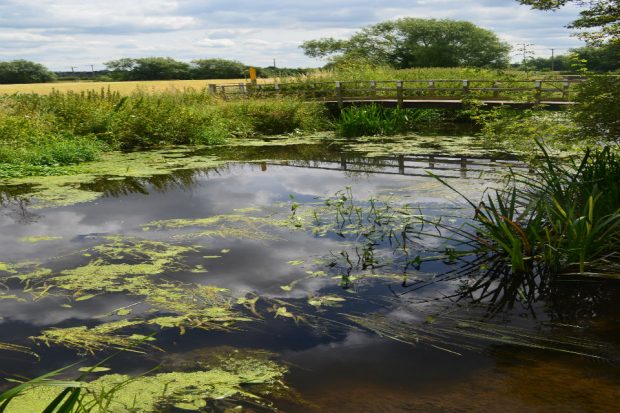 Tom Heap from BBC Countryfile reported on Combined Sewage Overflows or CSOs that are used to relieve pressure on sewage systems during heavy rainfall. It said that in England and wales where water companies rely on 15,500 CSOs there have been 70,000 recorded spills of untreated waste in 12 months.
The story focused on CSOs operated by Thames Water and United Utilities. The story was also picked up by local BBC outlets throughout England.
An Environment Agency spokesperson said:
Work done around the coast to upgrade sewerage systems and reduce pollution has led to a dramatic improvement in water quality over recent decades but there is more to be done to protect the environment.

We have an ambitious programme to ensure that water companies monitor about 75% of overflows by 2020 increasing to over 80% by 2025.