Food producers share exporting success at Balmoral show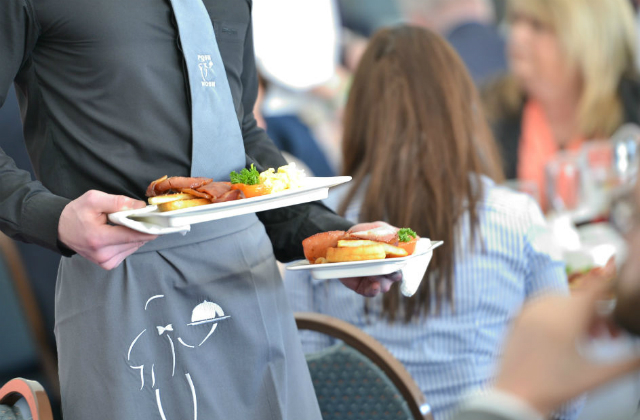 The Food is GREAT campaign and Food NI hosted a big breakfast serving up some of Northern Ireland's finest produce at the first day of the Balmoral show yesterday.
Hosted in the showground's food pavilion, Northern Irish food producers listened to guest speakers, including Food NI's CEO, Michele Shirlow MBE, Mash Direct's Marketing and New Markets Director, Jack Hamilton, and Defra's Director of Food Exports, Ananda Guha, speaking about their experiences of exporting and the opportunities it presents.
The discussions were accompanied by a morning fry up that showcased high quality products from across Northern Ireland. The breakfast included Cavanagh free ranged eggs; Irwin's fried potato soda bread; Kennedy smoked bacon and Cookstown sausages, all washed down with Armagh apple juice and Suki tea.
The government's Food is GREAT campaign showcases the amazing range of food and drink the UK has to offer. It highlights the success of current exporters and is complemented by a team of government trade experts who provide guidance to UK businesses on how to expand their export capacity and enter new markets.
European Commission air quality standards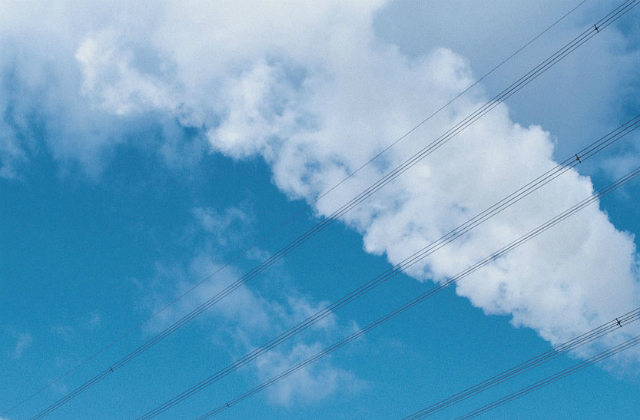 This morning there is coverage in The Guardian, The Independent, BBC News and Politico following a European Commission decision to send six countries to the European Court of Justice for not meeting EU air quality standards.
France, Germany and the UK breached nitrogen dioxide standards, while Italy, Hungary and Romania were referred after breaching particulate matter standards.
We continue to meet EU air quality limits for all pollutants apart from nitrogen dioxide, and data shows we are improving thanks to our efforts to bring levels of NO2 down. We will shortly build on our £3.5bn plan to tackle roadside emissions with a comprehensive Clean Air Strategy setting out a wide range of actions to reduce pollution from all sources.
The UK is one of 22 Member States reporting exceedances of annual limit values for nitrogen dioxide. The main reason for non-compliance is the failure of Euro emission standards for diesel cars to deliver the expected emission reductions of nitrogen dioxide in real world driving conditions. The UK government has been at the forefront of calls for action to introduce Real Driving Emissions (RDE) testing which is essential in meeting our air quality goals.
In July 2017, we published the UK Plan for Tackling Roadside Nitrogen Dioxide Concentrations, setting out how we will achieve compliance in the shortest possible time, supported by a £3.5 billion investment into air quality and cleaner transport.
This investment includes:
£1.5 bn – to support the uptake of ultra low emissions vehicles
£89m – for the Green Bus Fund which helped local authorities in England put over 1200 new low carbon buses on the road
£27m – for the Clean Bus Technology Fund and Clean Vehicle Fund
£1.2 bn – for the Cycling and Walking Investment Strategy
£255m – for the Implementation Fund for councils in the 2017 Plan
£220m – for a new Clean Air Fund to support individuals and businesses impacted by local plans to improve air quality
£200m (matched by a further £200m private investment not included in the £3.5 bn figure) – to support the wider roll-out of electric vehicle charging infrastructure
We are now working closely with local authorities with exceedances to deliver the 2017 Plan and ensure they produce local plans which will achieve real benefits to air quality and deliver compliance in the fastest possible time.